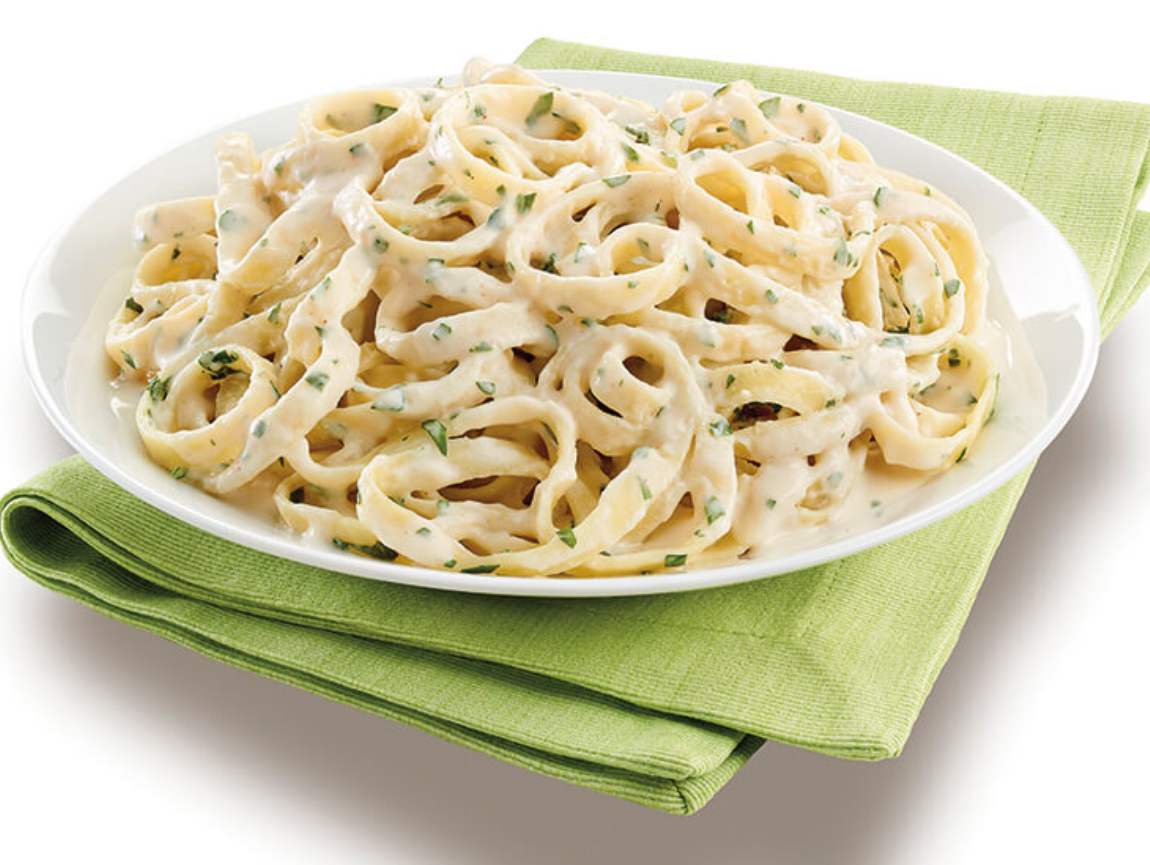 Ingredients
2/3 lb (300 g) fettuccine
1 tbsp (15 ml) olive oil
3 cloves garlic, chopped
1 bag (340 g) of Arctic Gardens Riced Cauliflower
1 ½ cup (375 ml) chicken or vegetable stock
½ cup (125 ml) 5% whipping cream
½ cup (125 ml) grated parmesan
¼ cup (60 ml) freshly chopped parsley
Cayenne pepper, to taste
Salt and ground pepper
Preparation
In a pan, heat oil at medium-high heat and sauté garlic for 1 minute.
Add riced cauliflower and cook for 3 minutes to thaw.
Add stock, bring to a boil and let simmer, covered, for 10 minutes on low heat.
Cook fettuccine according to package instructions.
Using a hand blender, process the preparation in the pot while adding cream.
Add parmesan. Add parsley, cayenne pepper and season to taste.
Drain the pasta and add to pot. Pour the sauce into the pot and stir. Serve immediately.
Nutrition Facts (per serving) :
Calories: 310
Protein: 15 g
Fat: 12 g
Carbohydrate: 34 g
Fibre: 3 g
Sodium: 423 mg
Recipe ideas using this product