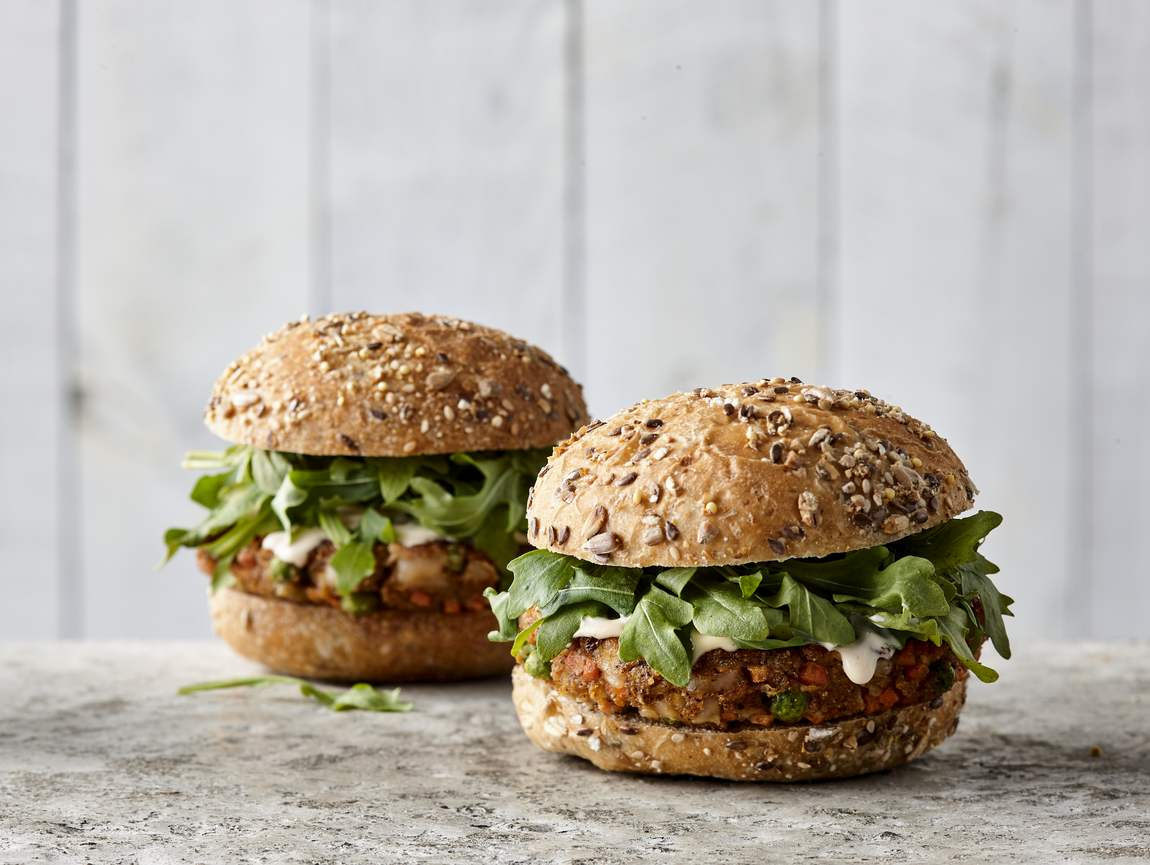 Ingredients
1 bag of 340 g Arctic Gardens riced cauliflower with vegetables
2 tsp (10 ml) olive oil
Salt and freshly ground pepper
2 eggs
1 tsp (5 ml) chili powder
½ cup (125 ml) breadcrumbs
½ cup (125 ml) grated cheese, your choice
2 tbsp (30 ml) olive oil
4 hamburger or 8 mini hamburger buns
1 cup (250 ml) baby arugula
Spicy lime mayo :
⅓ cup (80 ml) mayonnaise
1 tbsp (15 ml) lime juice
1 tsp (5 ml) lime zest
1 tsp (5 ml) sriracha
Preparation
Preheat oven to 425 oF (210 oC). Spread cauliflower onto a baking sheet lined with parchment paper. Drizzle with olive oil and season generously. Roast for 10 to 12 minutes. Let cool.
In the meantime, mix together all ingredients for spicy lime mayo. Set aside in the fridge.
Beat eggs with chili powder. Add cooled cauliflower, breadcrumbs and grated cheese.
Make 4 or 8 patties.
Heat a pan to medium and add olive oil.
Cook mini hamburgers for 2 to 3 minutes each side or 4 to 5 minutes each side for larger burgers.
Reheat buns in a frying pan or in the oven. Top each with a burger, spicy lime mayo and arugula.
Nutrition Facts (per serving) :
Calories: 533
Protein: 18 g
Fat: 33 g
Carbohydrate: 42 g
Fibre: 7 g
Sodium: 705 mg
Recipe ideas using this product