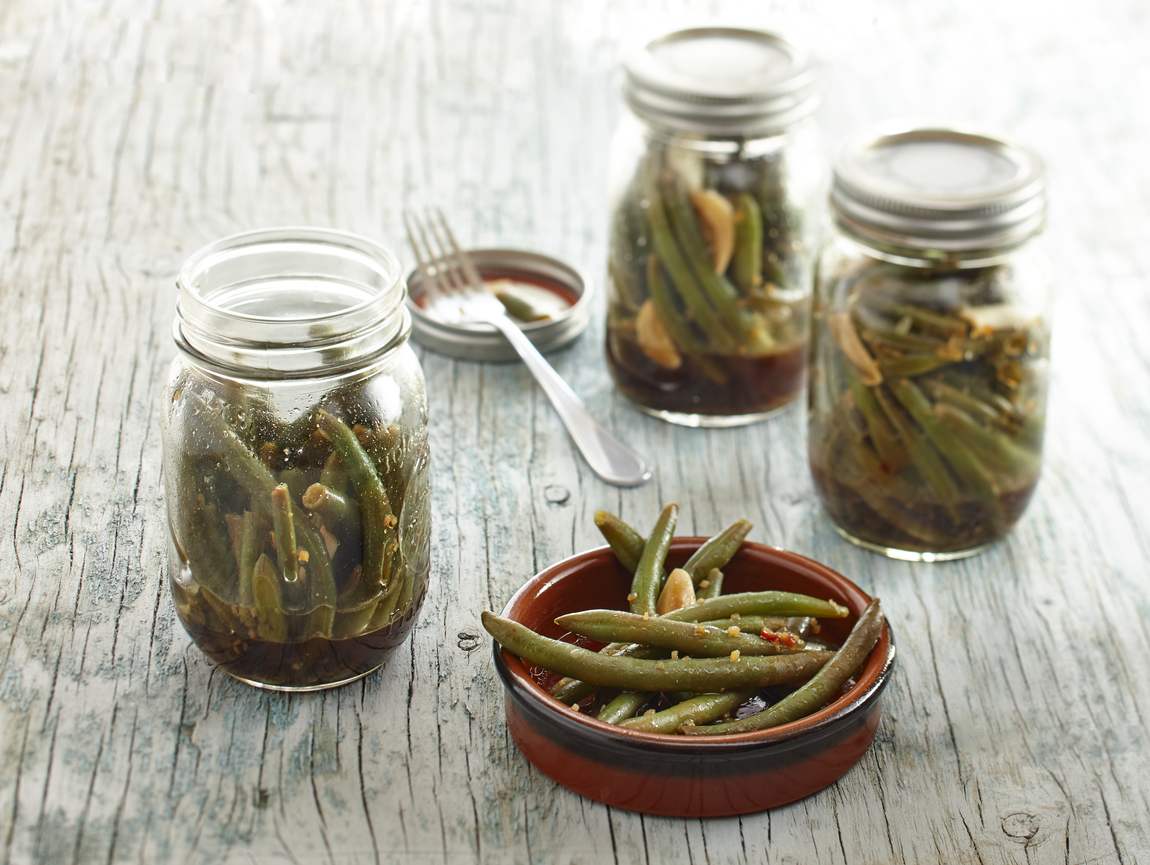 Ingredients
1 bag Arctic Gardens whole green beans
1/2 cup (125 ml) canola oil
1/4 cup (60 ml) rice vinegar
1/3 cup (80 ml) lime juice
2 tbsp (30 ml) good quality soya sauce
1 tsp (5 ml) miso
1 tsp (5 ml) sambal oelek
4 cloves garlic, shoots removed, quartered
1 tbsp (15 ml) freshly chopped ginger
1/4 tsp (1 ml) salt
Preparation
In a pot of boiling salted water, cook the beans for 5 minutes. Drain, rinse under cold water and drain again.
Place the beans vertically as much as possible into three 2-cup (500 ml) mason jars. Pack tightly.
In a pot, bring to a boil vinegar and all ingredients except oil. Boil for 2 minutes.
Remove from heat, add oil and stir well.
Pour the hot marinade onto the beans and separate into the three jars.
Close the jars immediately. Let cool, then put in the fridge. Marinate for a few days before enjoying. Shake the jars occasionally.
Nutrition Facts (per serving) :
Calories: 316, 8
Protein: 2,9g
Fat: 29,2g
Carbohydrate: 12,0g
Fibres: 3,9g
Sodium: 869, 2 mg
Recipe ideas using this product