The recipes we love
Slow Cooker Maple Blade Roast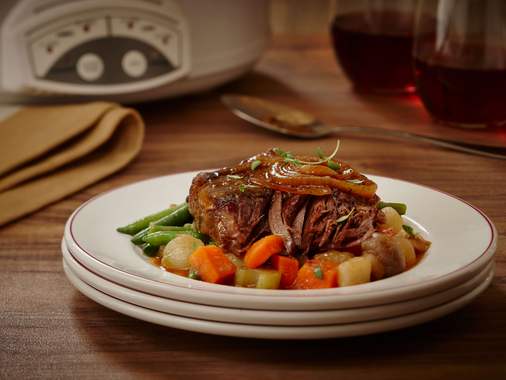 Slow Cooker Maple Blade Roast
Preparation Time
Cooking Time
Preparation
Put onions and garlic in a slow cooker.
Place blade roast on top of the bed of onions.
Mix the demi-glace and maple syrup together and pour into the slow cooker.
Add herbs, salt and pepper. Layer the slow cooker vegetables on top, followed by the beans. Add more salt and pepper.
Set the slow cooker on high for 5 to 6 hours or on low for 7 to 8 hours.
Nutrition Facts (per serving):
Calories: 340
Protein: 38 g
Fat: 6 g
Carbohydrate: 34 g
Fibre: 6 g
Sodium: 423 mg
Recipe ideas using this product