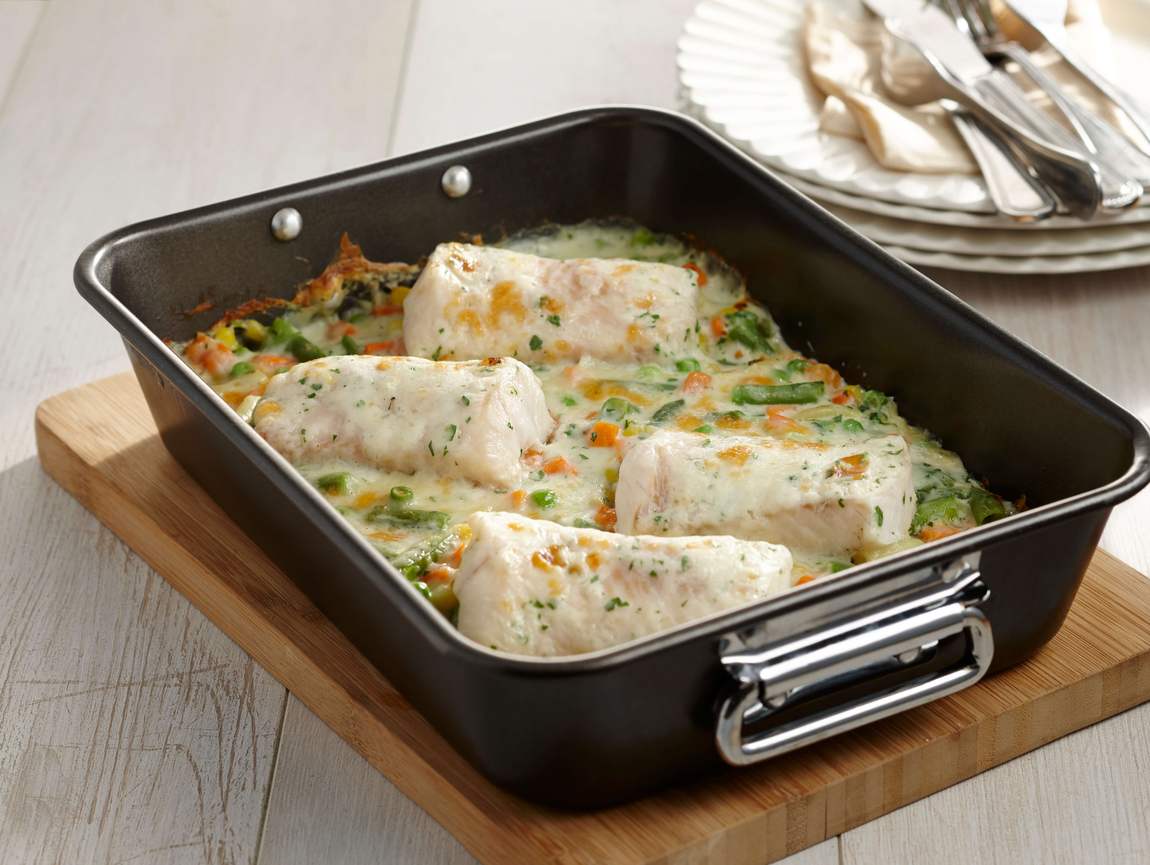 Ingredients
3 tbsp (45 ml) butter
3 tbsp (45 ml) flour
2 cups (500 ml) milk
¼ tsp (1 ml) ground nutmeg
1 tsp (5 ml) lemon zest
¼ cup (60 ml) freshly chopped parsley
Salt and ground pepper
1 bag Arctic Gardens mixed vegetables
1 1/3 lb (600 g) white fish fillets
2 cups (500 ml) grated cheddar cheese
Preparation
Preheat the oven to 425o F (210o C).
In a pan, melt the better on medium heat. Add flour and stir until smooth. Cook for 2 minutes.
Add the milk gradually while whisking. Simmer until thickened.
Add nutmeg, lemon zest, parsley and season.
In an oven-proof dish, spread a layer of vegetables, cover with fish fillets, pour the sauce on top and finish with the cheese.
Cover and bake in the oven for 15 minutes. Remove the cover and cook for another 15 minutes. Increase the temperature at the end of cooking to brown the cheese as desired.
Nutrition Facts (per serving):
Calories: 415
Protein: 33 g
Fat: 22 g
Carbohydrate: 22 g
Fibre: 5 g
Sodium: 435 mg
Recipe ideas using this product