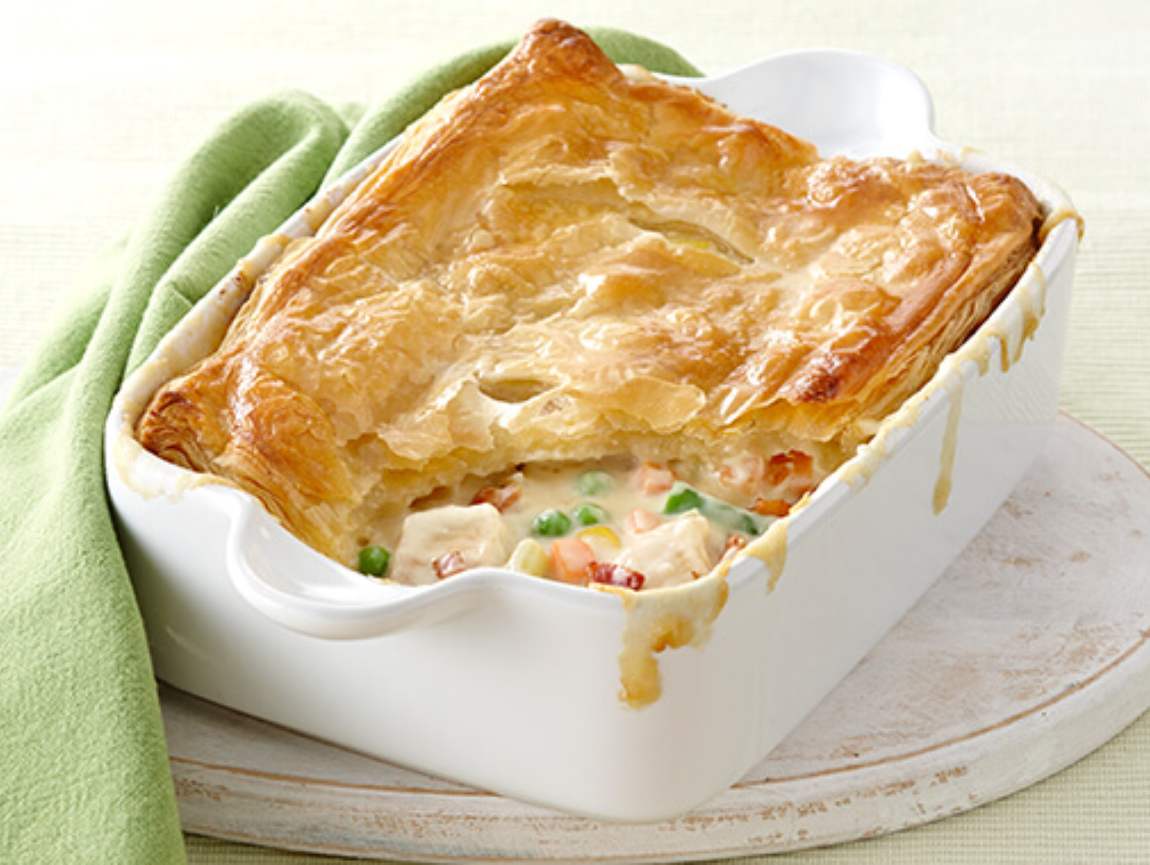 Ingredients
8 slices bacon, minced
1 bag (750g) Arctic Gardens Mixed Vegetables
2 cloves garlic, minced
60ml (¼ cup) flour
500ml (2 cups) 35% whipping cream
1 sprig fresh thyme
1 sheet puff pastry (approx. 300 g or 10 oz.)
8 chicken breasts, cubed
1 onion, chopped
60ml (¼ cup) butter
60ml (¼ cup) white wine
1 bay leaf 100g (3 ½ oz.) unripened goat cheese
Egg wash: 1 egg, beaten
Preparation
Preheat oven to 400°F (200°C).
Sauté bacon in a hot frying pan. Set aside bacon and use fat to brown chicken. Add Mixed Vegetables, onion, and garlic. Cook for 5 minutes.
In a pot, melt butter and add flour to make a roux. Deglaze with white wine. Whisk in cream and cook over low heat for 5 minutes. Add herbs and goat cheese. Cook for 10 more minutes.
Combine contents of pot, pan and bacon into an oven-safe dish. Cover with puff pastry. Brush egg wash over pastry and bake for 35 minutes or until pastry is puffed and golden brown.
Nutrition Facts (per serving):
Calories: 845
Protein: 48 g
Fat: 57 g
Carbohydrate: 35 g
Fibre: 4 g
Sodium: 340 mg
Recipe ideas using this product