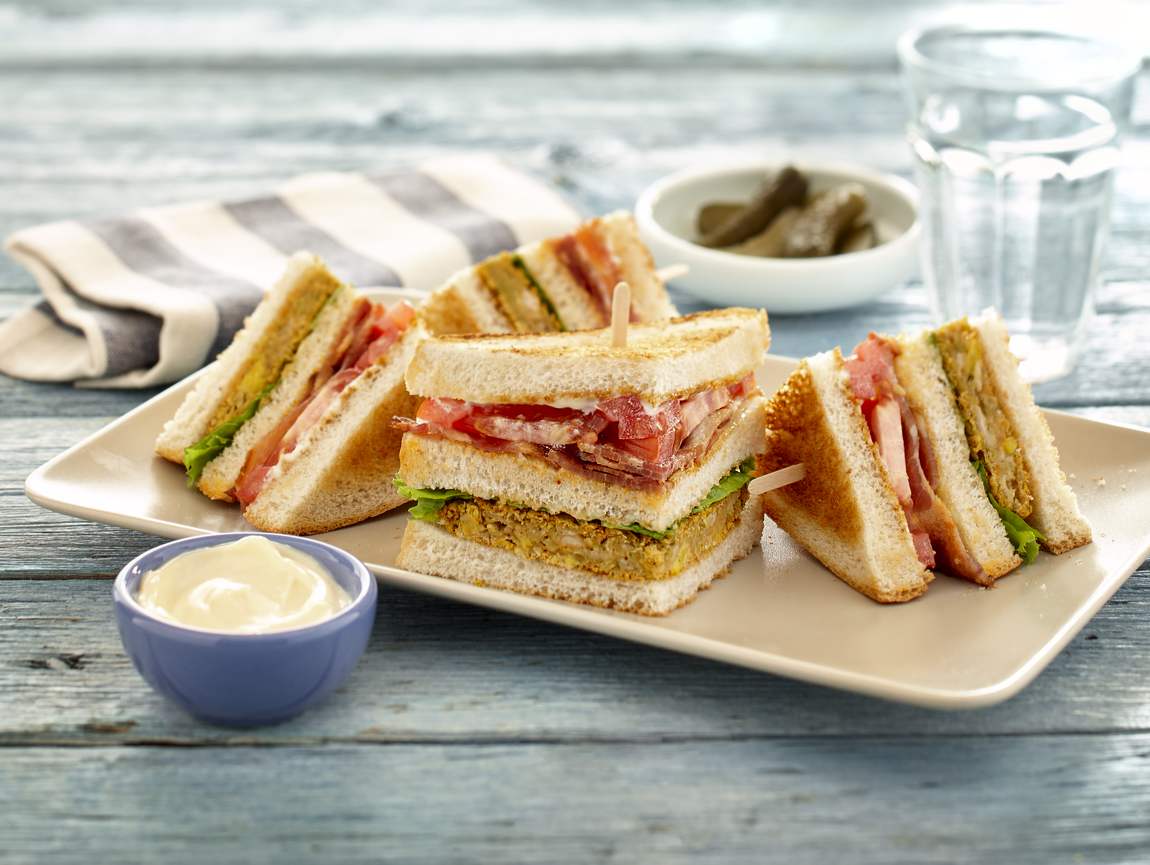 Ingredients
2 cups (500 ml) Arctic Gardens mixed vegetables
1 can 19 oz (540 ml) white beans, rinsed and drained
1/3 cup (80 ml) quick-cooking rolled oats
1/2 to 1 tsp (2 to 5 ml) chili powder
Salt and freshly ground pepper
12 slices bread
Mayonnaise
12 strips bacon, cooked
4 lettuce leaves
2 tomatoes, sliced
Preparation
In a pot of boiling salted water, cook mixed vegetables for 15 minutes.

Drain, rinse under cold water and drain again.

Using a hand mixer, in a large bowl, process the white beans with the vegetables and oats.

Add chili powder and season generously.

Preheat the oven to 450 oF (230 oC).

Make 4 large patties with the vegetable mixture. Place on a baking sheet lined with parchment paper. Bake in the oven for 10 minutes, turn patties and cook for another 10 minutes or until crispy and golden.

Toast the bread in a toaster or in the oven by placing them directly on the grill.

Put mayonnaise on the 12 slices of bread.

On a work surface, place 4 slices of the bread. To each one, add in the following order:

1 veggie burger, 1 lettuce leaf, a 2nd slice of bread with mayonnaise (mayo side facing the lettuce, spread more mayo on the other side), 3 slices of bacon, sliced tomato, finishing with a 3rd slice of bread with mayo (mayo side on the tomatoes).

Put skewers or toothpicks into the sandwiches to hold them in place and cut an X into the stack to make triangles.
Nutrition Facts (per serving):
Calories: 540, 0
Protein: 27,8g
Fat: 12,0g
Carbohydrate: 89,3g
Fibre: 22,2g
Sodium: 1332, 8mg
Recipe ideas using this product