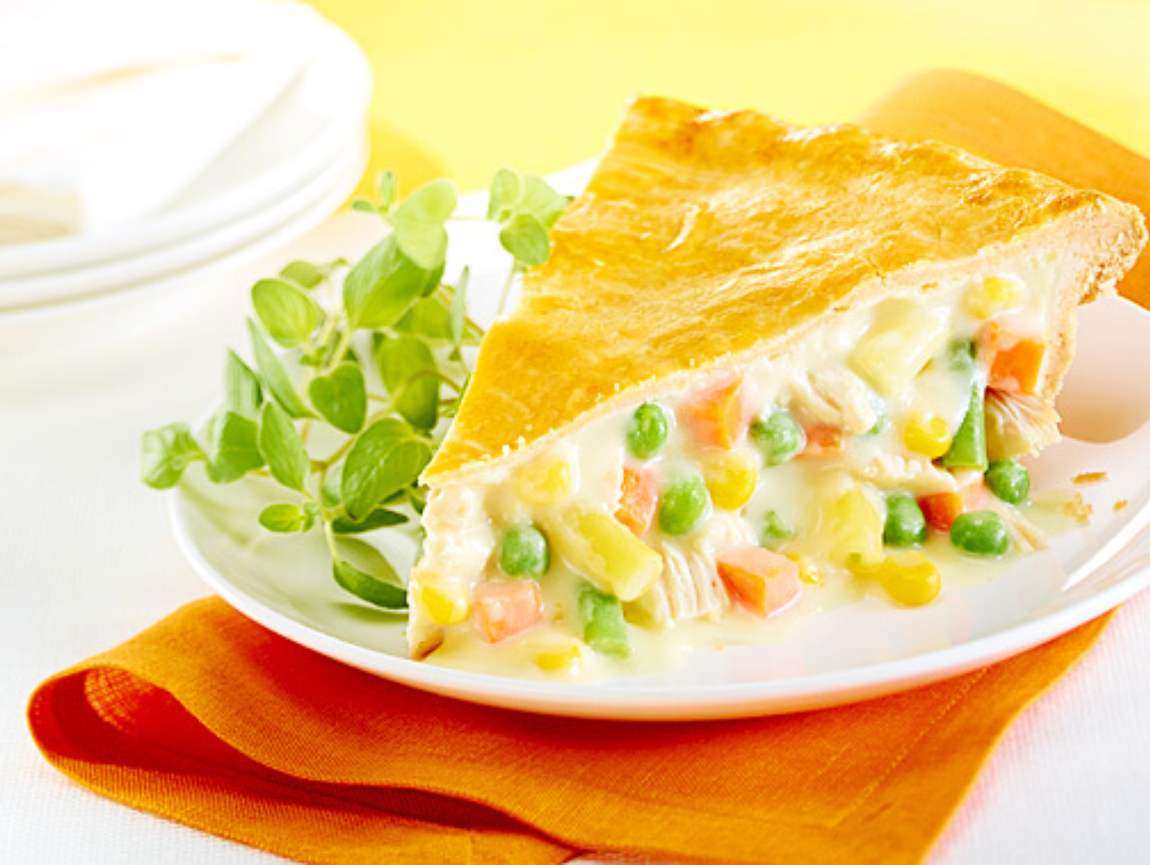 Ingredients
3 tbsp (45 ml) butter
¼ cup (60 ml) flour
3 cups (750 ml) chicken stock
¼ cup (60 ml) cream (15 or 35%)
2 cups (500 ml) 1/2 bag of Arctic Gardens mixed vegetables
4 cups (1 litre) cooked chicken, chopped
3 tbsp (45 ml) sundried tomato pesto
1 lb (450 g) pie dough
Preparation
Preheat the oven to 400o F (200o C).
In a large saucepan, melt butter on medium-high heat and add flour. Stir until smooth and continue to cook for 2 minutes.
Pour the stock and cream into the pan and whisk. Bring to a boil and let simmer for 5 minutes or until thickened.
Add the vegetables and chicken to the sauce. Flavour with sundried tomato pesto and season to taste.
Pour into an 8-cup (2 litres) rectangular mould.
Roll the pie dough onto a floured work surface, then place on top of the chicken and vegetables.
Press the pastry onto the edges of the mould and cut a few slits on the top crust for steam to escape.
Bake in the oven for 30 to 40 minutes or until the pie crust is cooked and golden.
Nutrition Facts (per serving):
Calories: 459
Protein: 40 g
Fat: 16 g
Carbohydrate: 38 g
Fibre: 5 g
Sodium: 407 mg
Recipe ideas using this product