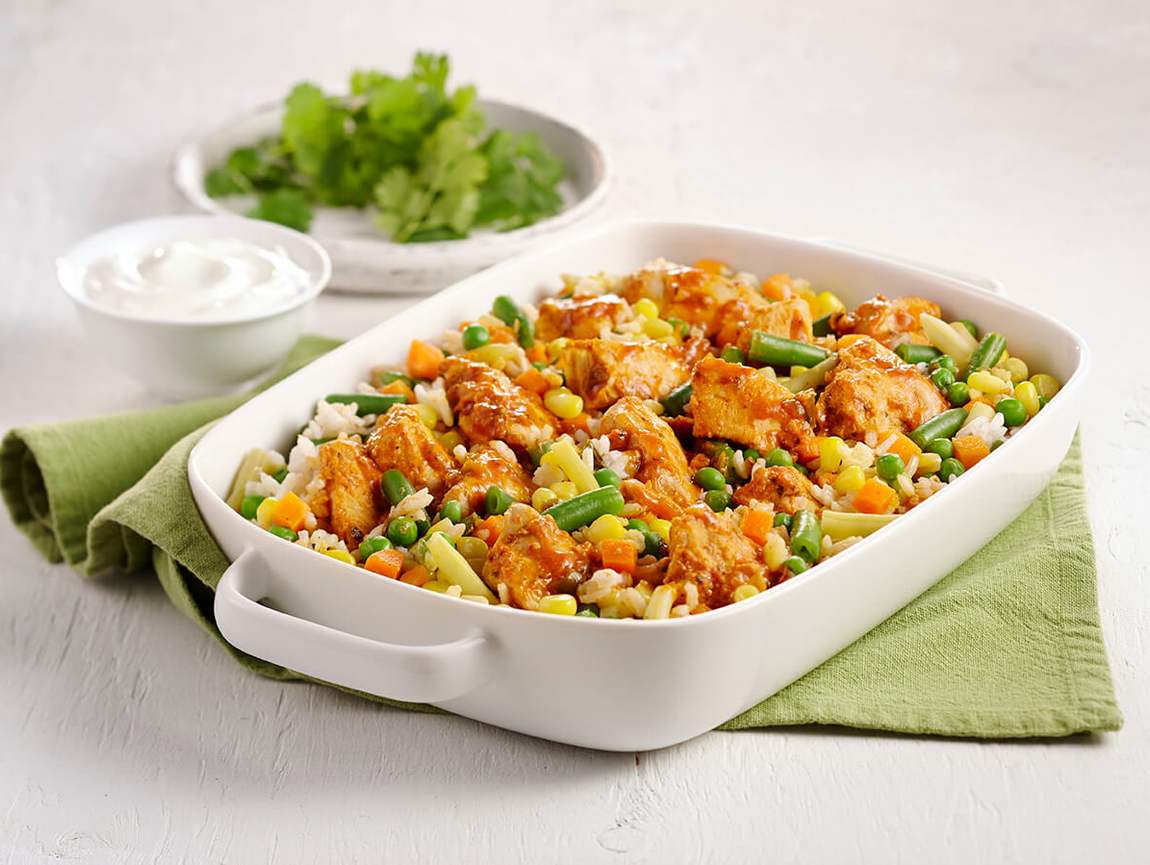 Ingredients
180 ml (¾ cup) long-grain rice
375 ml (1 ½ cups) chicken broth
1 bag (750g) of Arctic Gardens mixed vegetables
1 box of 600 g (1 1/3 lb) Mexicana chicken from Flamingo Quisine
Salt and freshly ground pepper
80 ml ​​(1/3 cup) sour cream
60 ml (¼ cup) chopped fresh cilantro
Preparation
1- Preheat the oven to 450o F (230o C).
2- In a baking dish, add the rice and cover with the stock.
3- Remove the chicken tray from the box. Run the aluminum tray under cold water to unstick the frozen chicken and sauce like a cube of ice. Remove the plastic wrap and transfer to the baking dish.
4- Add the vegetables and cover with aluminum foil.
5- Cook in the oven for 50 minutes to an hour or until the chicken is completely cooked and the rice is tender. Stir halfway during cooking to separate the chicken pieces and distribute the sauce.
6- Stir to mix the sauce in the rice and correct the seasoning if needed.
7- Put equal servings onto the plates and top with sour cream and cilantro.
Nutrition Facts (per serving):
Calories: 420
Protein: 31 g
Fat: 8 g
Carbohydrate: 60 g
Fibre: 8 g
Sodium: 850 mg
Recipe ideas using this product