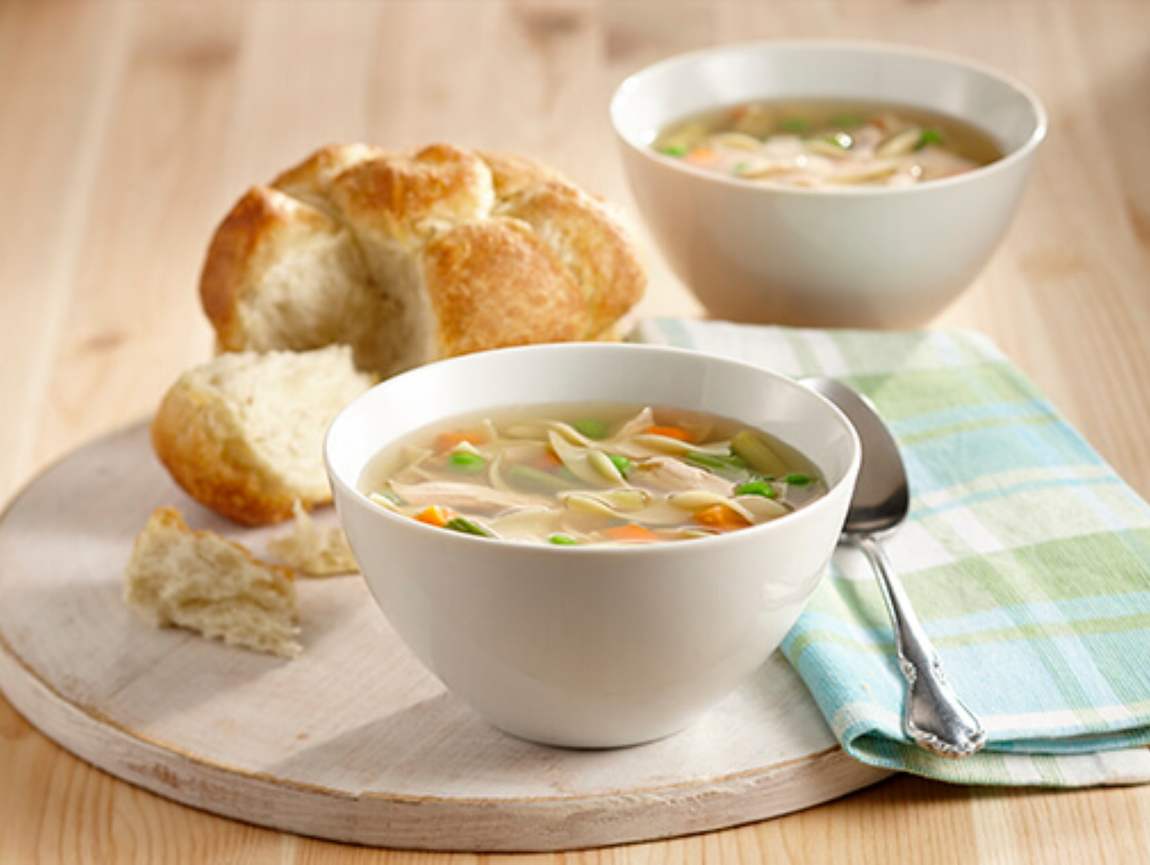 Ingredients
8 cups (2 litres) chicken stock
2 cups (500 ml) small egg noodles or your noodle of choice
2 cups (500 ml) cooked chicken, cubed
1/3 bag (2 cups) Arctic Gardens mixed vegetables
Salt and freshly ground pepper
Preparation
1- Bring a large pot of water to a boil. Cook the noodles according to package instructions.
2- Add the chicken and vegetables. Cook for 5 to 10 minutes.
3- Season to taste and serve.
Suggestion:
To add an exotic touch to your chicken noodle soup, infuse a stalk of lemongrass or a piece of fresh ginger into the stock.
Nutrition Facts (per serving):
Calories: 290
Protein: 25 g
Fat: 9 g
Carbohydrate: 28 g
Fibre: 2 g
Sodium: 580 mg
Recipe ideas using this product