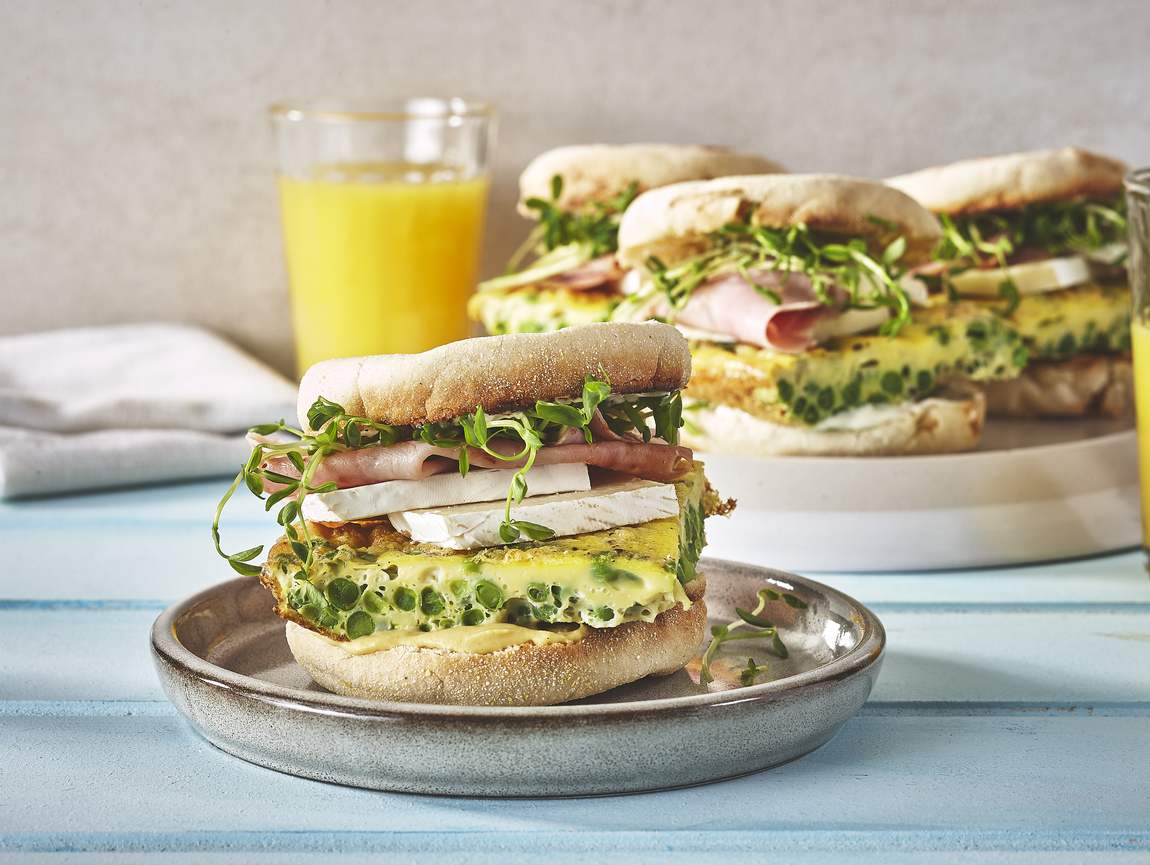 Ingredients
butter
1 ½ c (375 ml) frozen Arctic gardens peas
6 eggs
salt and freshly ground pepper
4 English muffins, cut in half
4 slices baked or sliced ham
3 tbsp (45 ml) mayonnaise
1 tbsp (15 ml) Dijon mustard
4 oz (120 g) Brie, sliced
Pea shoots to taste
Preparation
Preheat oven to 425 o F (210*C).
Butter an 8 inch (20 cm) square pan.
Add the peas to the pan.
In a bowl, beat the eggs and season generously.
Add the peas and bake for 15 to 20 minutes or until the eggs are completely cooked.
In the meantime, toast the English muffins and reheat the ham.
Spread mayonnaise and mustard on English muffins.
Cut the cooked pea omelette into 4 pieces.
Top English muffins with a portion of omelet, Brie, ham and sprouts.
Cover with remaining English muffin and enjoy.
Recipe ideas using this product