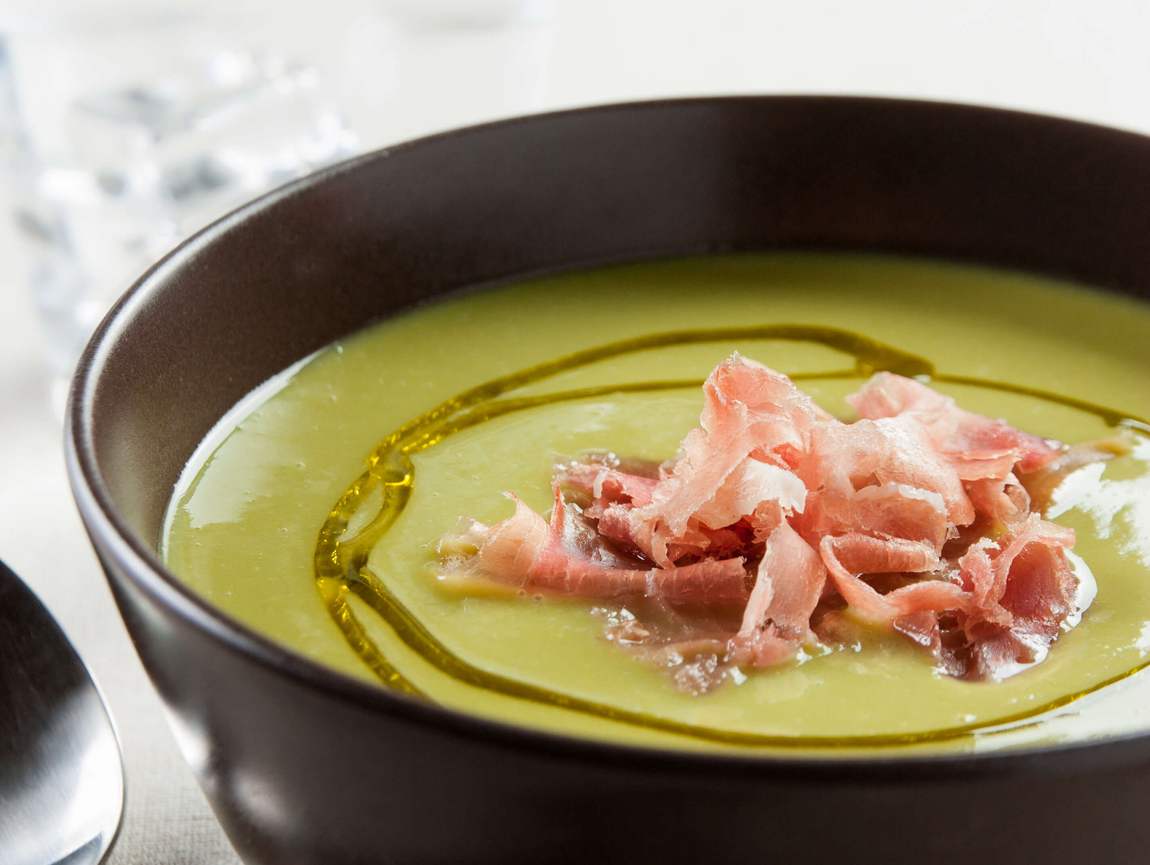 Ingredients
60 g (2 oz) butter
1 small onion, finely chopped
500 g (1 lb) Arctic Gardens frozen peas
625 ml (2 1/2 cups) water
Salt and pepper, to taste
45 g (1 1/2 oz) pancetta, diced
90 ml (3 oz) 35% cream, whipped
45 g (1 1/2 oz) Parmesan cheese, diced
Preparation
In a saucepan, heat the butter over low heat and sauté the onion. Add peas and water. Season to taste.
Bring the mixture to a boil, then simmer for a few minutes, no more.
Meanwhile, in a small skillet, cook the diced pancetta over low heat until crisp. Drain on paper towels. Set aside.
In the blender container, combine the solid ingredients with a portion of the cooking liquid, and reduce cream, adding if required cooking liquid.
Divide soup evenly among 4 bowls and top with whipped cream and diced pancetta and parmesan and serve.
Nutrition Facts (per serving):
Calories: 360
Protein: 15 g
Fat: 25 g
Carbohydrate: 20 g
Fibre: 6 g
Sodium: 620 mg
Recipe ideas using this product