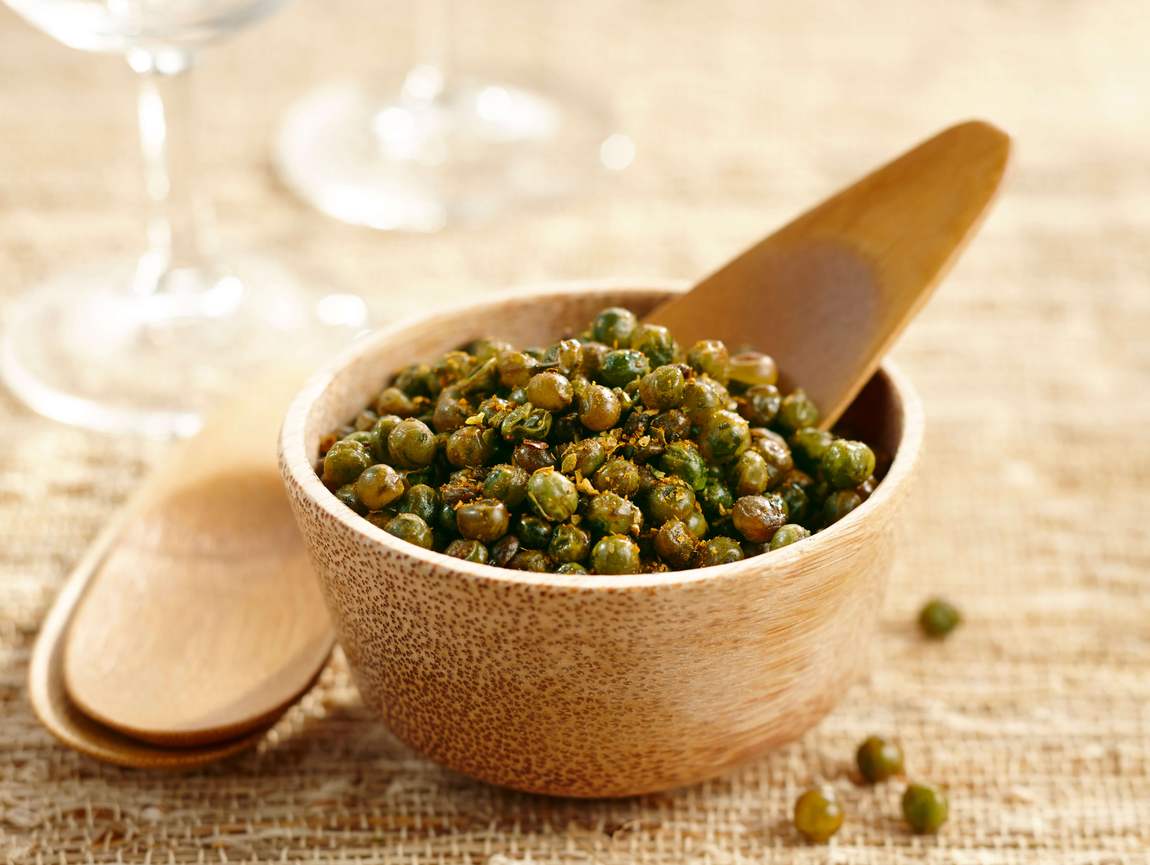 Preparation
Preheat the oven to 350o F (180o C).
Spread peas onto a baking sheet lined with parchment paper and bake for 15 minutes.
Transfer peas to a bowl, mix with remaining ingredients and stir well.
Spread onto baking sheet again and bake in the oven stirring frequently for 25 to 30 minutes or until peas are golden and crunchy (dry). Allow to cool completely on the baking sheet before transferring to a bowl.
Enjoy as is or mix with nuts, grains, dried fruit and/or cereal for a surprising snack.
Nutrition Facts (per serving):
Calories: 90
Protein: 4 g
Fat: 4 g
Carbohydrate: 10 g
Fibre: 3 g
Sodium: 120 mg
Recipe ideas using this product