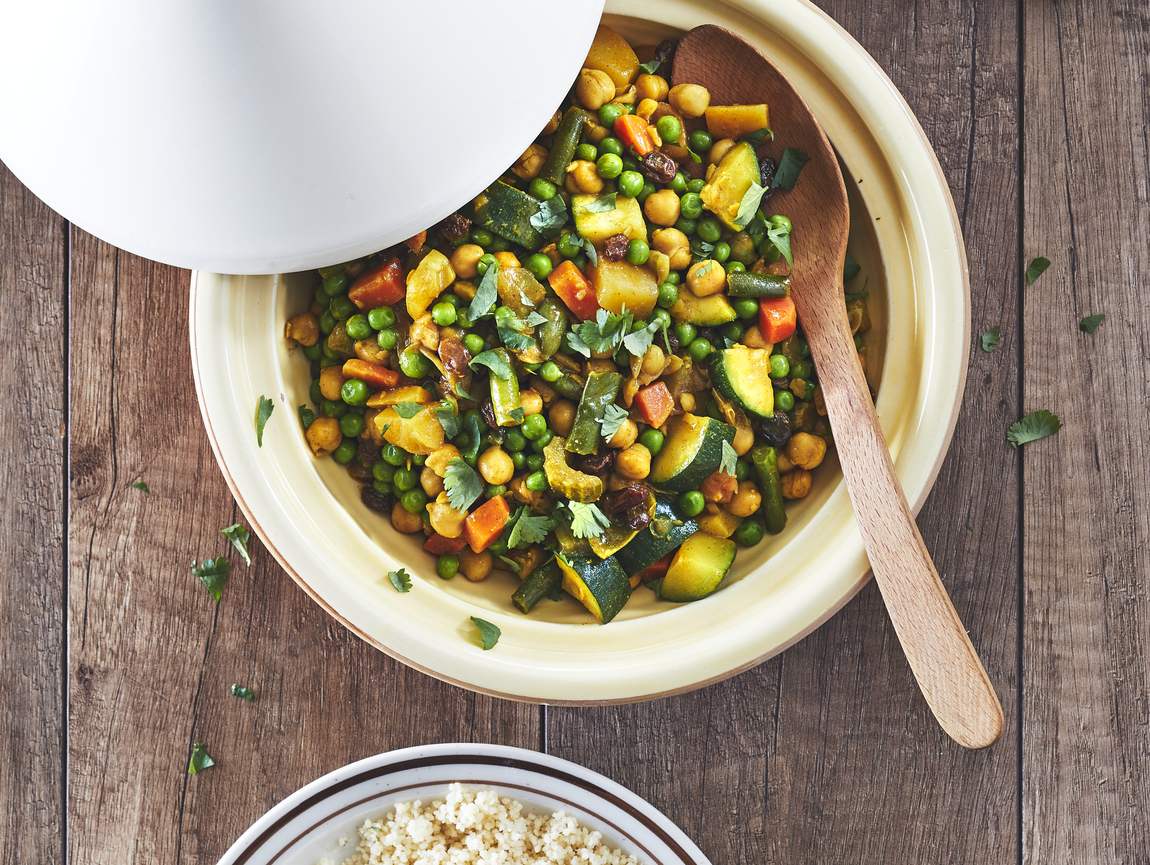 Ingredients
1/2 bag (340g) Arctic Gardens Vegetables for soup
2 tbsp (30ml) olive oil
1/2 bag (350g) Small peas Arctic Gardens
1 1/2 tsp (7.5ml) cumin powder
1 1/2 tsp (7.5ml) coriander powder
1 tsp (5ml) turmeric
1/2 tsp (2.5ml) cinnamon powder
1/4 tsp (1.25ml) cayenne pepper
1/4 tsp (1.25ml) ginger powder
Salt and pepper to taste
1 zucchini, chunky diced
1 can (398ml) chickpeas, rinced and drained
1 2/3 cup (425ml) sodium-reduced vegetable broth
5 tbsp (75ml) raisins
1 tbsp (15ml) cornstarch
1/4 cup (60ml) water
Chopped cilantro to serve
Preparation
1. In a large pot, preheat oil over medium-high heat and add the soup mix. Cook for 5 minutes until
vegetables are tender.
2. Add the spices, the diced zucchini, chickpeas, the raisins, the broth and salt and pepper to
taste. Bring the mixture to a boil.
3. Mix the cornstarch with the 1/4 cup of water then pour into the pot and mix well.
4. Cover and simmer over medium heat for 10 minutes.
5. Add the peas and cook for 5 more minutes.
6. Serve with chopped cilantro.
Suggested sides : Serve the tajine with couscous or pita bread.
Nutrition Facts (per 100g)
Calories: 60
Protein: 2g
Fat: 2g
Carbohydrate: 10g
Fiber: 3g
Sodium: 190mg
Recipe ideas using this product