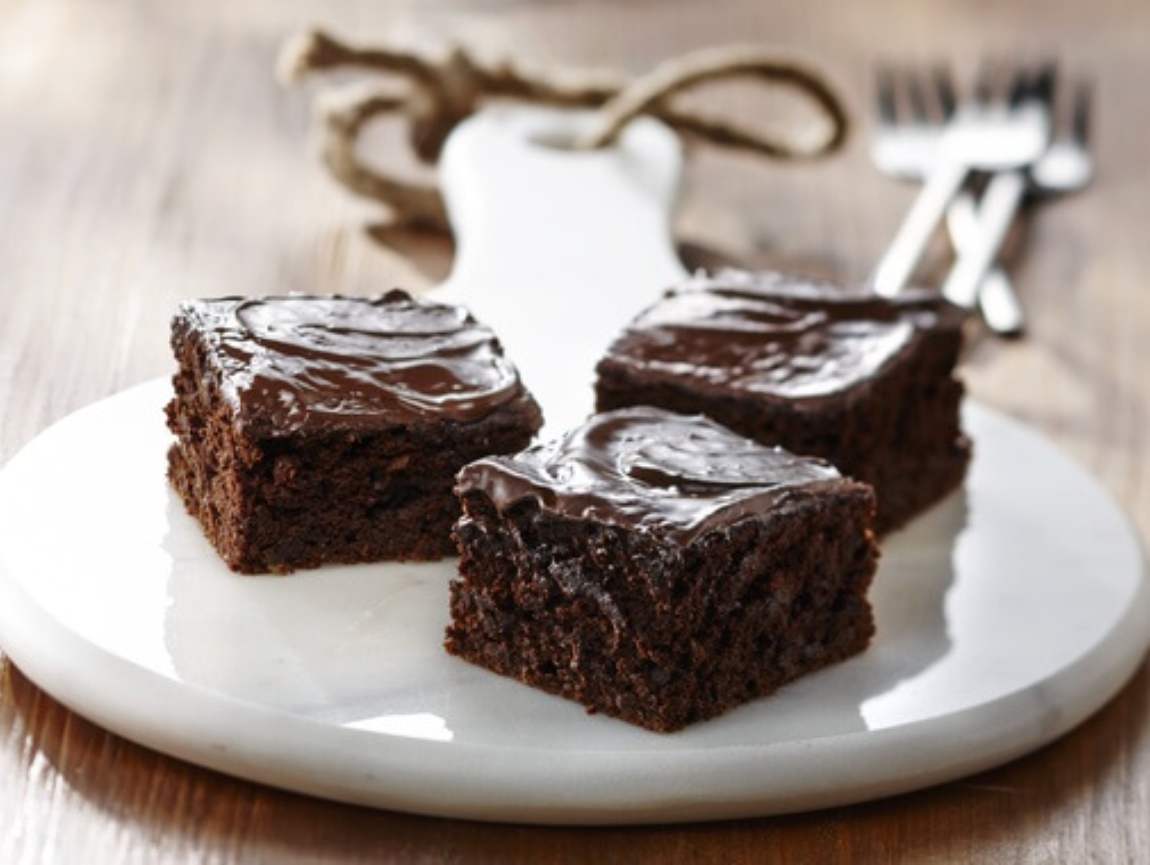 Ingredients
1 ½ cups (375 ml) Arctic Gardens sweet peas
¼ cup (60 ml) packed brown sugar
4 oz (120 g ) bittersweet chocolate, cut into pieces
2 eggs
¼ cup (60 ml) canola oil
½ cup (125 ml) cocoa powder
¾ cup (180 ml) flour
1 tsp (5 ml) baking powder
2 oz (60 g) bittersweet and/or milk chocolate, cut into pieces
Preparation
1. In a pot, bring water to a boil and cook the sweet peas for 10 minutes. Drain and run under cold water. Drain again. Process in a food processor or with an electric mixer until puréed.
2. Add the brown sugar and chocolate. Melt and stir again. Let cool.
3. Preheat the oven to 375o F (190o C). Butter a square 8-inch (20 cm) mould.
4. In a large bowl, mix the cocoa with the flour and baking powder.
5. In another bowl, beat the eggs with the oil and add the warm purée.
6. Pour onto the dry ingredients. Stir with a fork.
7. Spread the batter into the mould and bake in the middle of the oven for 12 to 15 minutes. The centre of the brownie should not be completely cooked. It will stay tender and moist.
8. Cover the top of the brownies with the chocolate pieces. Allow to melt and spread like icing. Let cool in the mould and cut into portions.
Nutrition Facts (per serving):
Calories: 205
Protein: 4 g
Fat: 11 g
Carbohydrate: 24 g
Fibre: 3 g
Sodium: 67 mg
Recipe ideas using this product