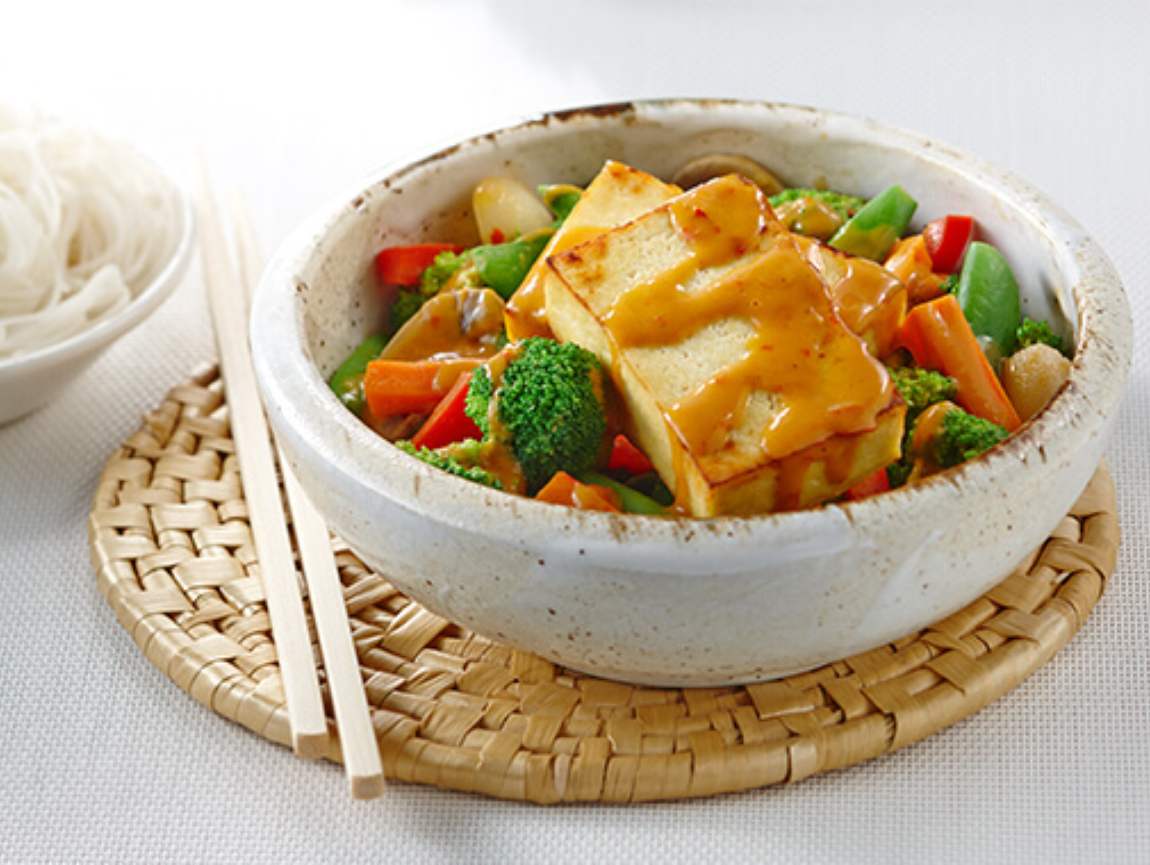 Ingredients
1/2 bag (375g) of Arctic Gardens Asian style vegetables
2 packages (350 g) of extra-firm tofu
1/4 cup smooth peanut butter
2 tbsp hoisin sauce
2 tsp hot chili-garlic sauce
1 tbsp vegetable oil
1/8 tsp salt
Preparation
Pat tofu dry. Cut each block into 4 square steaks.
WHISK peanut butter with 1/3 cup hot water, hoisin and chili-garlic sauce in a medium bowl. Reserve.
Heat 2 tsp oil in a large non-stick frying pan over medium-high. Add tofu and cook until golden, 4 to 5 min per side. Cook in 2 batches if necessary. Transfer tofu to a serving platter.
Add remaining oil to pan, then add Arctic Gardens Stir Fry Asian style vegetables. Cook according to package directions, stirring often, 6 to 7 min. until vegetables are tender-crisp. Pour hoisin sauce over vegetables and cook, stirring until coated, about 1 more min.
Serve tofu with vegetables.
Nutrition Facts (per serving):
Calories: 355
Protein: 26 g
Fat: 20 g
Carbohydrate: 21 g
Fibre: 6 g
Sodium: 625 mg
Recipe ideas using this product