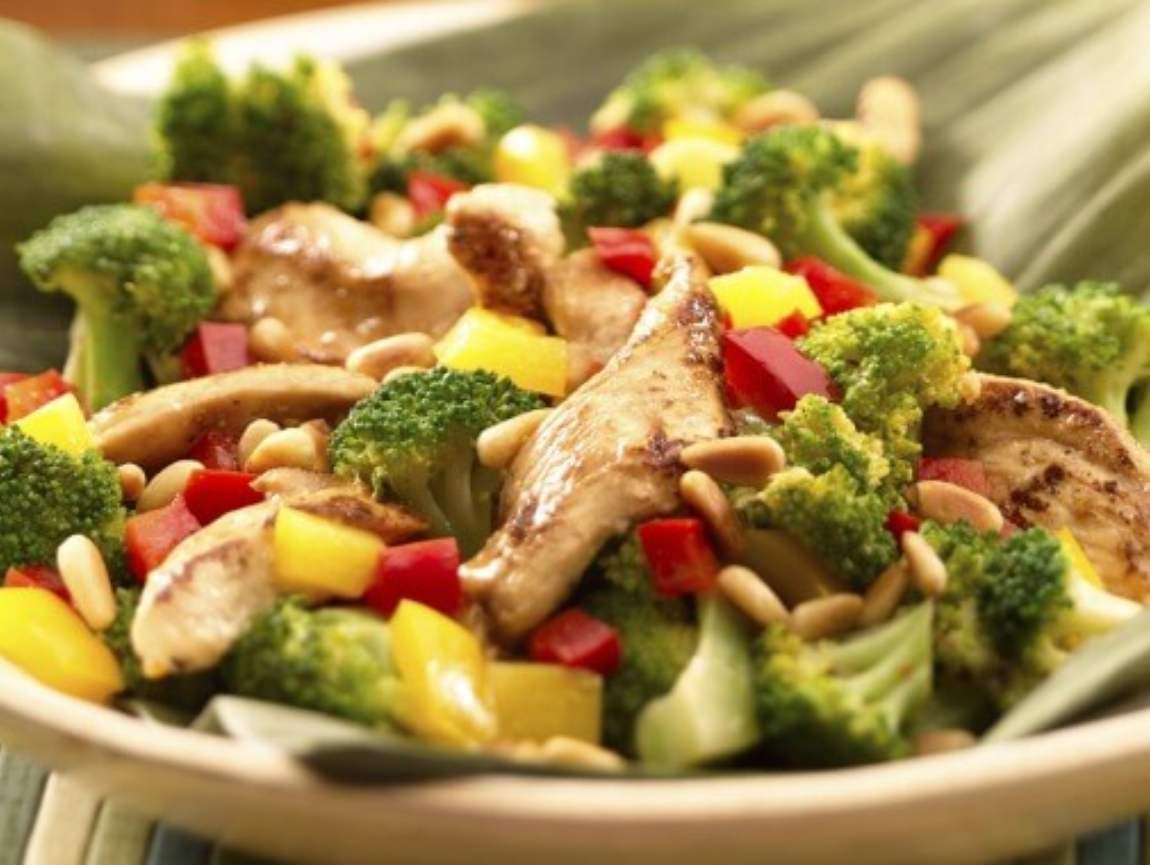 Ingredients
1 bag (750g) Arctic Garden Asian Style Vegetable mix
1 lb (455g) boneless chicken breast, cut into strips
4 tbsp (60ml) VH Asian 5 spice sauce
1 1/2 tbsp (23ml) fresh ginger root, peeled and grated
3 tbsp (45ml) garlic cloves crushed & chopped
3 spring onions thinly sliced
2 tbsp od vegetable oil
Preparation
1. Place wok on med-high heat for 1 min.
2. Add oil, then garlic, ginger root & chicken strips.
3. Toss and stir fry 1-2 mins, or until chicken is medium brown.
4. Add Arctic Garden Asian Style Frozen Vegetable mix and toss.
5. Add VH Asian 5 Spice Sauce & pineapple. Toss and stir fry 2-3 more mins.
6. Add spring onions, toss and serve immediately.
Nutrition Facts (per serving):
Calories: 90
Protein: 4 g
Fat: 7 g
Carbohydrate: 5 g
Fibre: 2 g
Sodium: 190 mg
Recipe ideas using this product