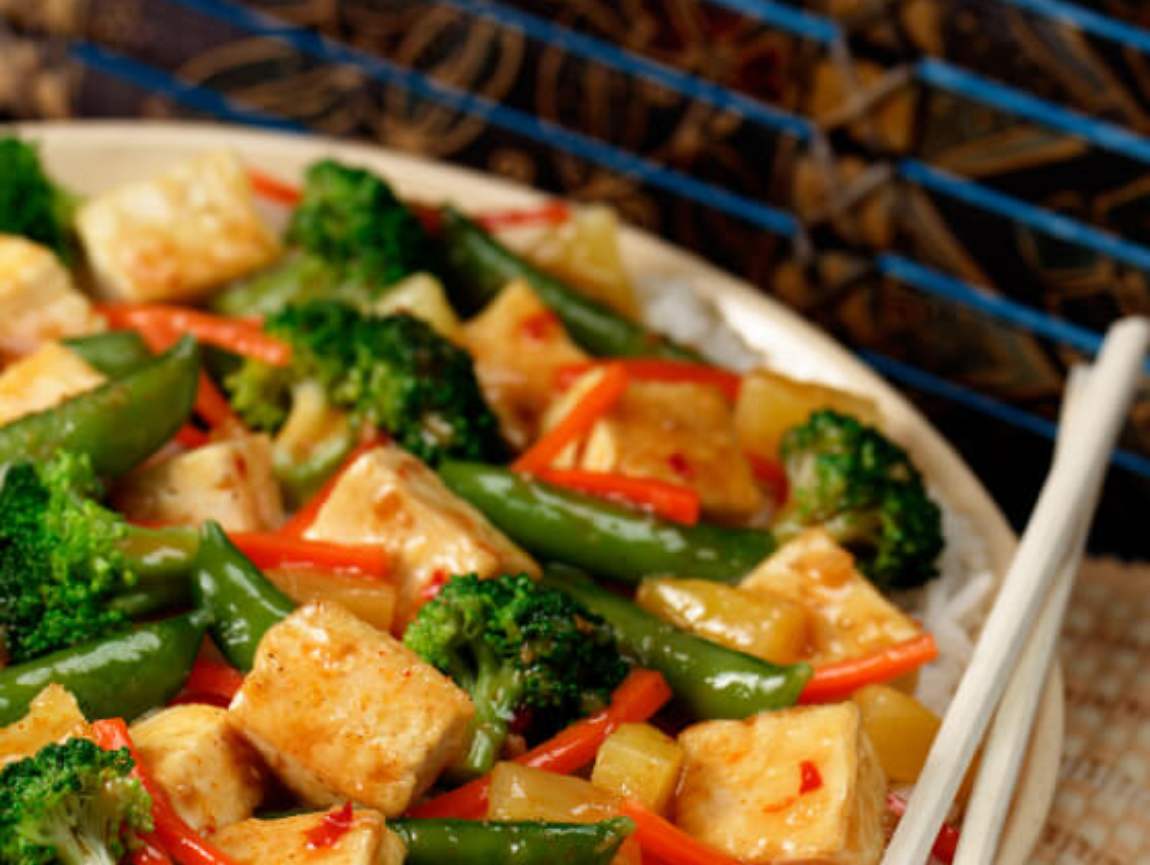 Ingredients
60 g (2 oz) butter
60 ml (4 tbsp.) vegetable oil
400 g (14 oz) firm plain tofu, nature, cut into sticks
1 medium onion, thinly sliced
1 bag Arctic Gardens Asian Style Stir Fry
2 garlic cloves, chopped
30 g (1 oz) chopped fresh ginger
30 g (1 oz) of red curry paste
375 ml (1 1/2 cups) coconut milk
Salt, to taste
1 small bunch fresh cilantro, chopped, for garnish (optional)
Preparation
In a large skillet, heat half the butter and oil over high heat and sauté the tofu. Remove the tofu from pan, leaving the pan on the stove.
Add the remaining butter and oil in a pan and sauté all the vegetables for a few minutes. Add garlic and ginger and sauté about 1 minute.
Put the tofu in the pan with the remaining ingredients. Stir and simmer a few minutes until the sauce thickens. Add salt to taste, garnish with cilantro and serve.
Nutrition Facts (per serving):
Calories: 630
Protein: 17 g
Fat: 51 g
Carbohydrate: 26 g
Fibre: 8 g
Sodium: 95 mg
Recipe ideas using this product