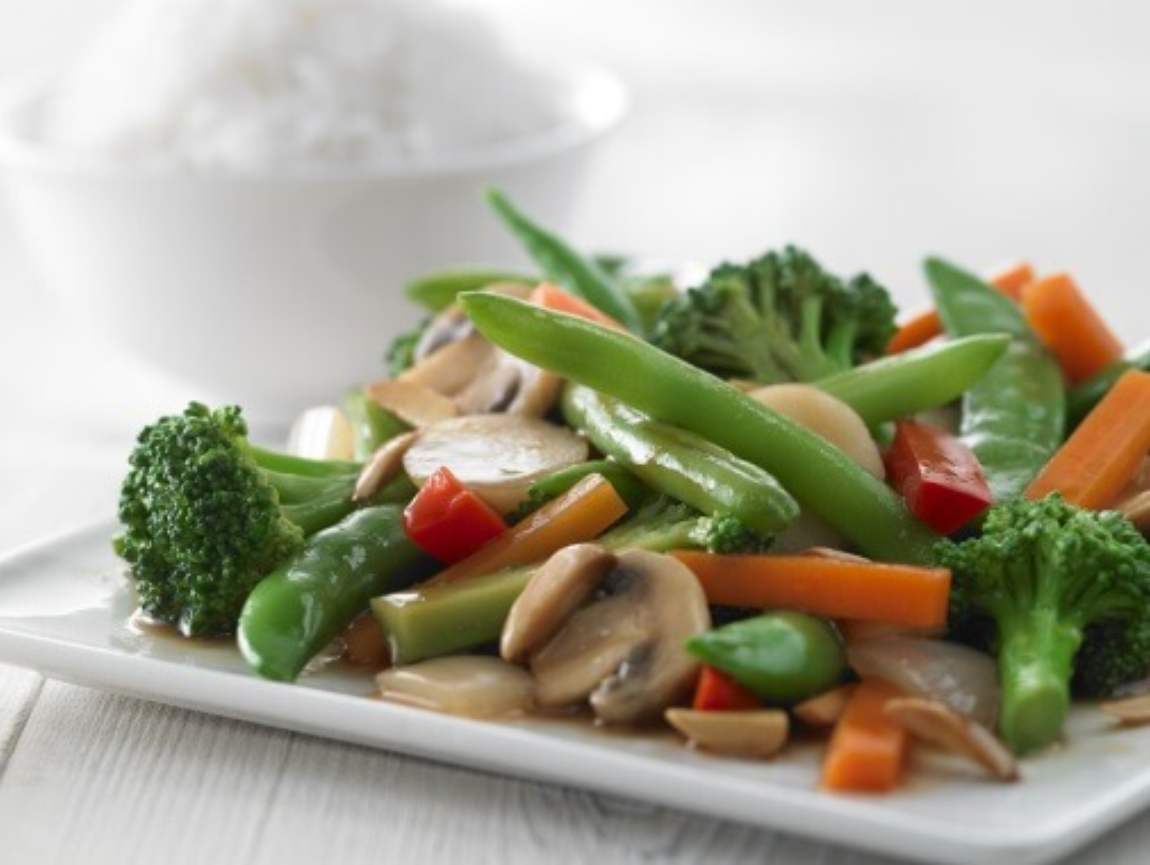 Ingredients
2 tbsp (30 mL) sliced almonds
1 tbsp (15 mL) vegetable oil
1 clove garlic, minced
1 bag (750g) of Arctic Gardens Asian Style  vegetables
2 tbsp (30 mL) oyster sauce
1/4 tsp (1 mL) each salt and pepper
Preparation
In wok or large deep skillet, toast almonds over medium heat, stirring, until golden, about 2 minutes. Place in bowl and set aside.
Increase heat to medium-high and add oil. Add frozen vegetables; stir-fry until thawed, about 7 minutes. Add oyster sauce, salt and pepper; toss to coat. Sprinkle with almonds.
This recipe is quicker than most stir-fry dishes to prepare because there is very little chopping involved. Add 1 lb (450 g) cooked shrimp to the vegetable mixture to heat through if desired. Serve with steamed rice or couscous.
Nutrition Facts (per serving):
Calories: 130
Protein: 5g
Fat: 6 g
Carbohydrate: 18 g
Fibre: 5 g
Sodium: 406 mg
Recipe ideas using this product