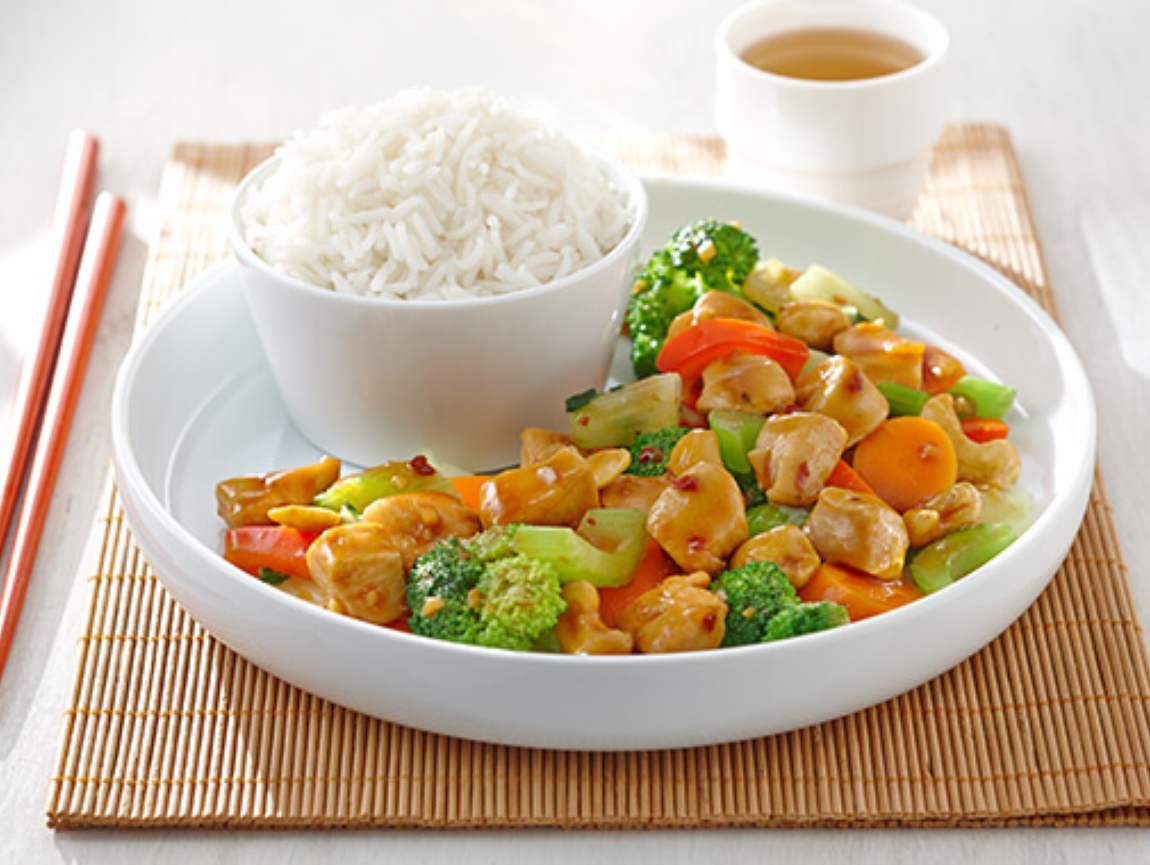 Ingredients
1/2 bag (375g) of Arctic Gardens Asian style vegetables
1 1/2 tsp cornstarch
2 tbsp soy sauce
2 tbsp sherry
1 tbsp minced fresh ginger
2 tsp dark sesame oil
2 skinless, boneless chicken breasts
1 tsp granulated sugar
1 tbsp hot chili-garlic sauce
1 tbsp vegetable oil
1/2 cup peanuts or cashews
Preparation
WHISK cornstarch with 1 tbsp soy and 1 tbsp sherry in a medium bowl. Add ginger and sesame oil. Slice chicken into bite-sized pieces and add to soy mixture.
COMBINE remaining soy and sherry with sugar and chili-garlic sauce in a small bowl. Reserve.
HEAT vegetable oil in a non-stick frying pan over medium-high. Add marinated chicken and stir-fry until no pink remains, about 5 min. Spoon chicken to a plate and reserve.
RETURN pan to heat. Add Arctic Gardens Stir Fry Chinese style vegetables and cook according to package directions until tender-crisp, 6 to 7 min. Return chicken to pan with chili garlic mixture and nuts. Cook, stirring, until well coated, about 1 to 2 more min. Remove from heat. Serve over steamed rice.
Nutrition Facts (per serving):
Calories: 310
Protein: 26 g
Fat: 17 g
Carbohydrate: 15 g
Fibre: 4 g
Sodium: 528 mg
Recipe ideas using this product