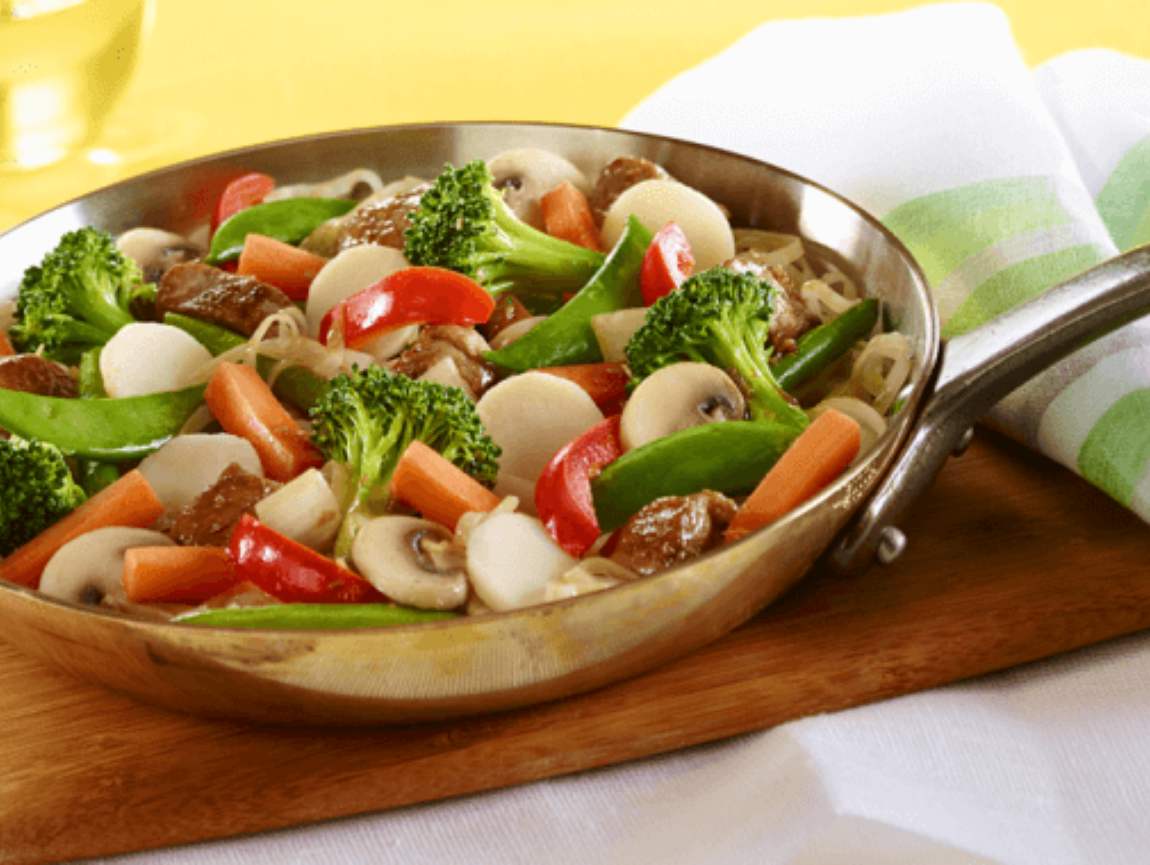 Ingredients
10 oz (300 g) medium or large rice noodles
2 tbsp (30 ml) canola oil
1 lb (450 g) pork filet or sirloin, sliced into large pieces
2 garlic cloves, finely chopped
1 tbsp (15 ml) fresh ginger, finely chopped
2 to 3 tbsp (30 to 45 ml) lemongrass, very finely chopped
3 tbsp (45 ml) soya sauce
1 tbsp (15 ml) honey
2 tbsp (30 ml) fresh lime juice
3 green onions, chopped
Preparation
In a bowl, soak rice noodles according to package instructions.
In the meantime, in a large frying pan or wok, heat oil on high, then stir-fry the pork cubes.
Add garlic, ginger and lemongrass. Cook for 2 minutes.
Add soya sauce, honey and lime juice to the pan. Bring to a boil.
Add vegetables gradually so as not to cool the mixture too much. Stir-fry the vegetables for 4 to 5 minutes.
Drain the noodles and add to the pan. Stir-fry for a few minutes. Garnish with green onions and serve.
Nutrition Facts (per serving):
Calories: 252
Protein: 20 g
Fat: 7 g
Carbohydrate: 27 g
Fibre: 4 g
Sodium: 580 mg
Recipe ideas using this product