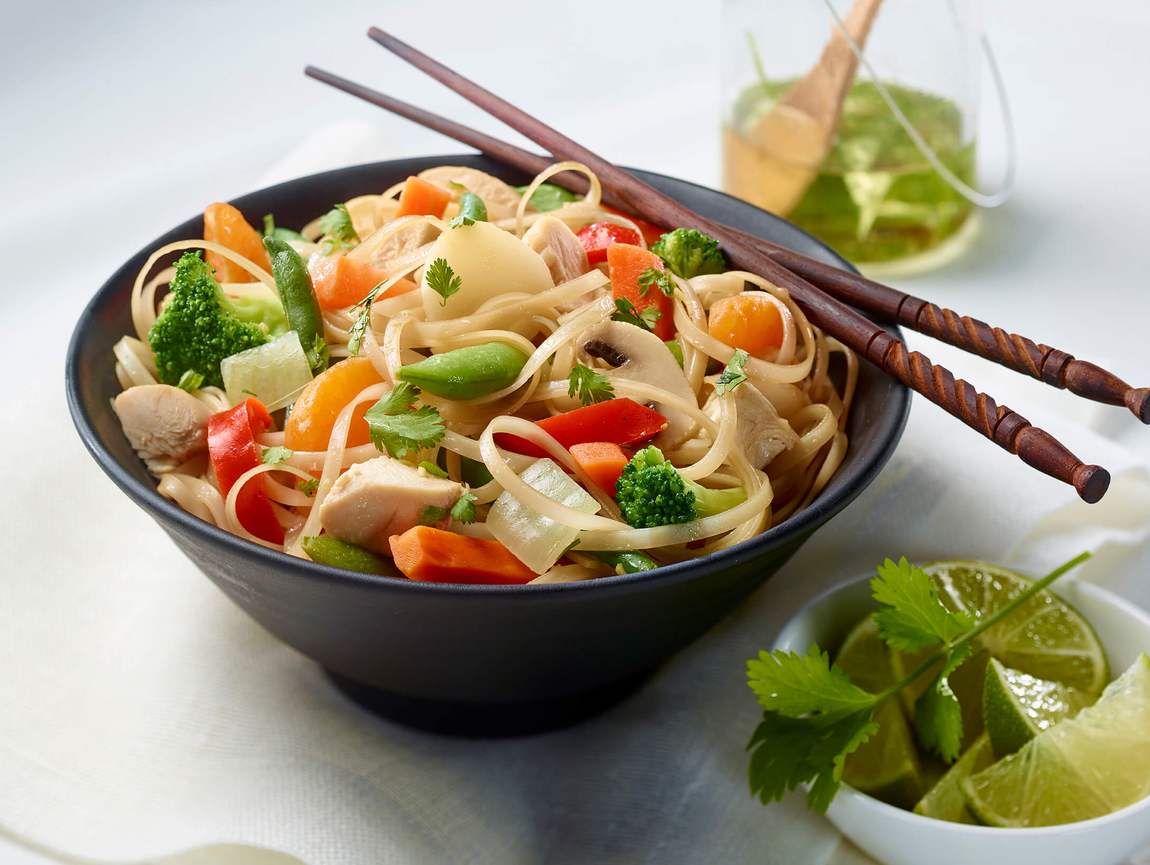 Ingredients
5 oz (150 g) medium or large rice noodles
1 bag Asian style Stir-Fry Arctic Gardens
2 tbsp (30 ml) canola oil
2 tbsp (30 ml) soya sauce
1 tbsp (15 ml) fish sauce
2 tbsp (30 ml) lime juice
1 tbsp (15 ml) honey
2 cloves garlic, minced
1 tbsp (15 ml) freshly chopped ginger
3 tbsp (45 ml) freshly chopped cilantro
2 clementines, separated into segments
1 ½ cup (375 ml) cooked chicken
Preparation
1. Cook rice noodles according to package instructions. Rinse under cold water.
2. In the meantime, in a pot of boiling salted water, cook the vegetables for 3 to 4 minutes. Drain and run under cold water.
3. In a large bowl, mix together oil, soya sauce, fish sauce, lime juice, honey, garlic and ginger.
4. Add the noodles and stir to coat well.
5. Incorporate the vegetables, cilantro, clementine pieces and chicken. Stir and serve.
Nutrition Facts (per serving):
Calories: 405
Protein: 19 g
Fat: 12 g
Carbohydrate: 58 g
Fibre: 6 g
Sodium: 780 mg
Recipe ideas using this product