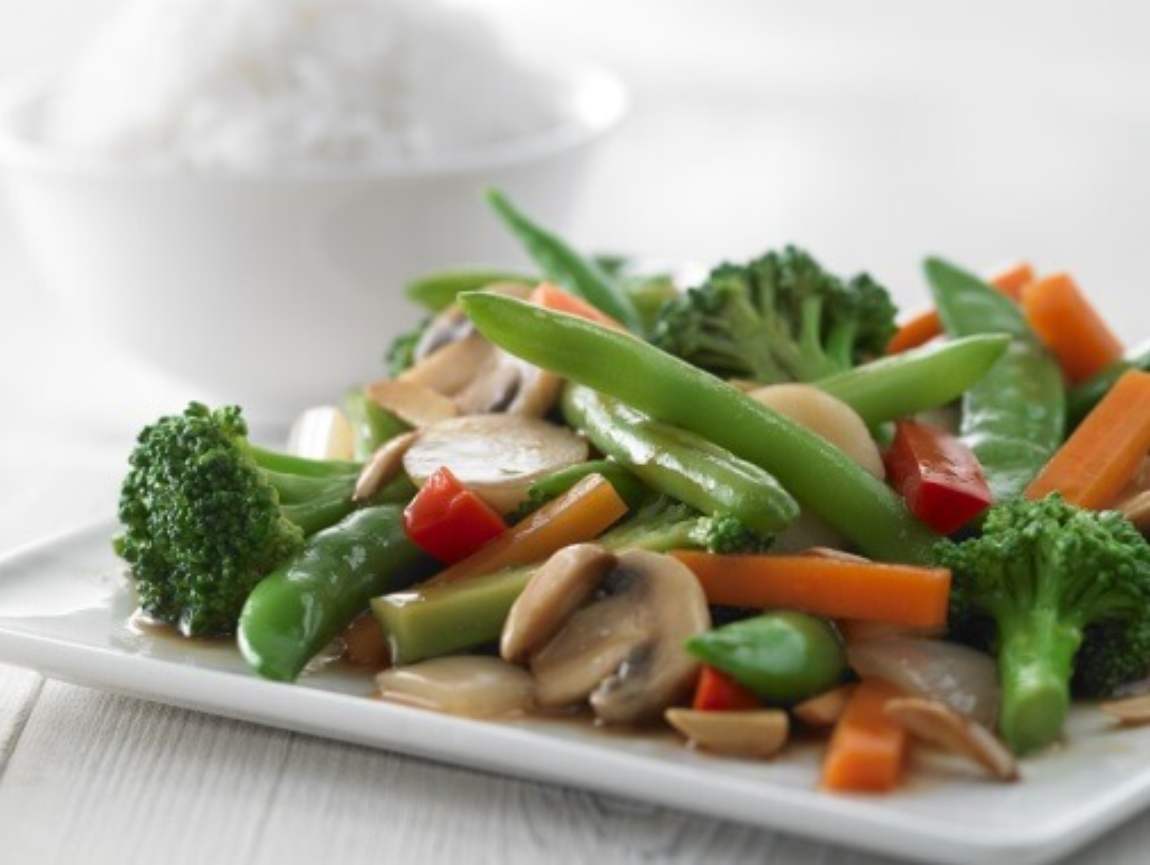 Ingredients
750 g package Arctic Gardens Asian Style Vegetable mix
½ cup chicken stock
¼ cup oyster flavoured sauce - no MSG (Mono Sodium Glutamate)
¼ cup crunchy peanut butter
2 tsp. Garlic chili sauce - no MSG
¼ cup peanuts, unsalted
Preparation
Heat a large non-stick frying pan over medium heat. Add Arctic Gardens Asian Style Vegetable mix. Stir fry for 7-9 minutes or until the veggies are heated through.

Mix together the chicken stock, oyster sauce, peanut butter, and the garlic chili sauce. Add to the veggies and stir until the sauce is heated through.

Divide between 2 plates and sprinkle each plate with 2 tbsp. peanuts.
​
Nutrition Facts (per serving):
Calories: 245
Protein: 11 g
Fat: 14 g
Carbohydrate: 25 g
Fibre: 7 g
Sodium: 732 mg
Recipe ideas using this product