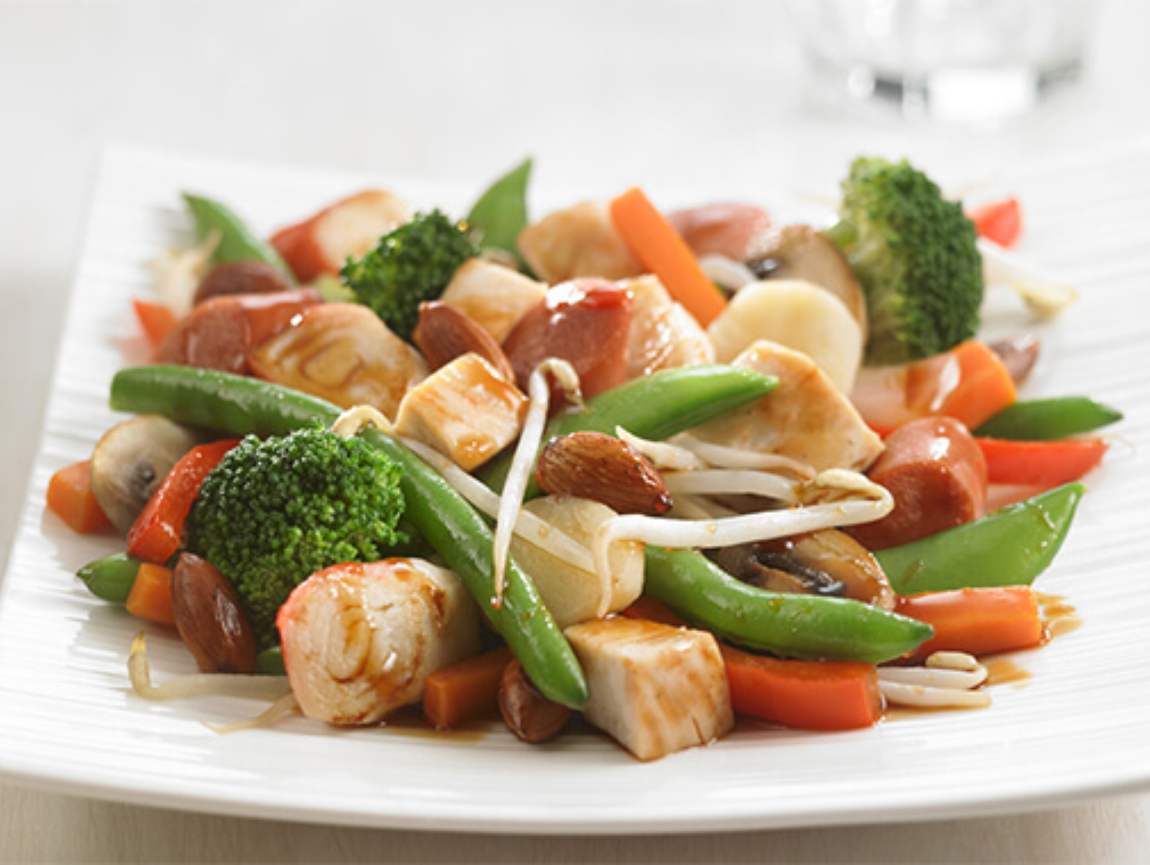 Ingredients
30 ml (2 tbsp) olive oil
750 g (1 bag) Arctic Gardens Asian style Stir-Fry
frozen mixed vegetables
225 g (1/2 lb) bean sprouts
3 wieners, sliced
225 g (1/2 lb) crab-flavoured pollock
150 g (1/3 lb) cooked chicken, diced
150 g (1/3 lb) whole unblanched almonds
90 ml (6 tbsp) ready-to-serve honey garlic sauce
Preparation
Heat oil in wok or large skillet.
Add the vegetable mix and stir-fry for about 6 minutes.
Add bean sprouts and cook for about 5 minutes.
Add chicken, wieners, pollock and almonds. Cook for about 2 minutes.
Flavour with honey garlic sauce and let cook for 5 more minutes. Season with salt and pepper. Serve hot.
​
Nutrition Facts (per serving):
Calories: 740
Protein: 39 g
Fat: 49 g
Carbohydrate: 46 g
Fibre: 10 g
Sodium: 1249 mg
Recipe ideas using this product