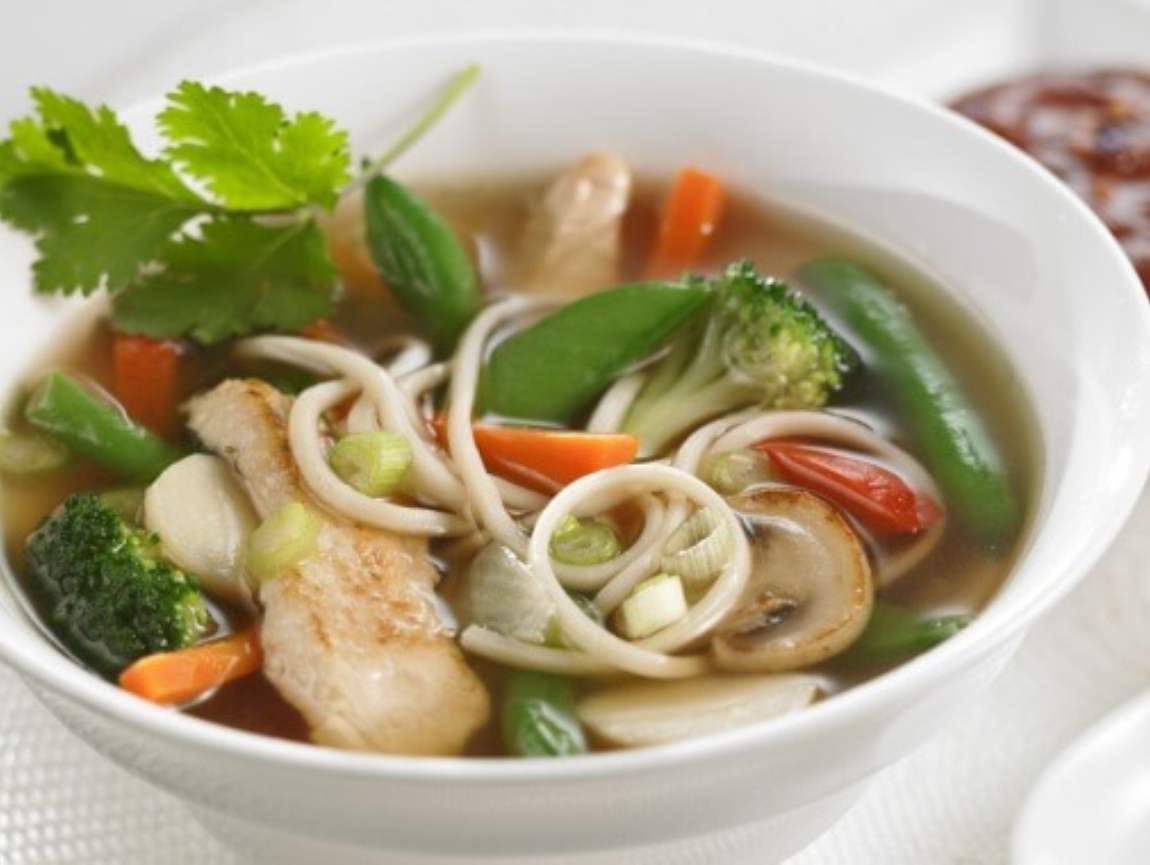 Ingredients
350 g (3/4 lb) Yet-Ca-Mein noodles

1,5 L (6 cups) chicken broth
15 mL (1 tbsp) soya sauce
1 garlic clove, chopped
6 slices of fresh ginger
1 bag (750g) Arctic Gardens Asian style vegetables
15 mL (1 tbsp) lemon grass, finely chopped
Salt and pepper
2 chicken breasts boned and skined, thinly sliced
50 mL (1/4 cup) green onions, chopped
50 mL (1/4 cup) fresh coriander, chopped
Hot chili sauce (optional)
Preparation
Cook noodles according to package directions, drain and put into bowls.

In a 4 L pot, bring chicken broth to a boil. Add soya sauce, garlic, ginger, vegetable mix, lemon grass, salt and pepper.
Bring to a boil and cook 5 minutes.
Meanwhile, sauté chicken until it is coloured. Add chicken to the broth, cook for 3 minutes, and check seasoning.
Pour over noodles and top with green onions and coriander.
Serve with hot sauce, if desired.
Nutrition Facts (per serving):
Calories: 770
Protein: 40 g
Fat: 33 g
Carbohydrate: 81 g
Fibre: 8 g
Sodium: 1280 mg
Recipe ideas using this product