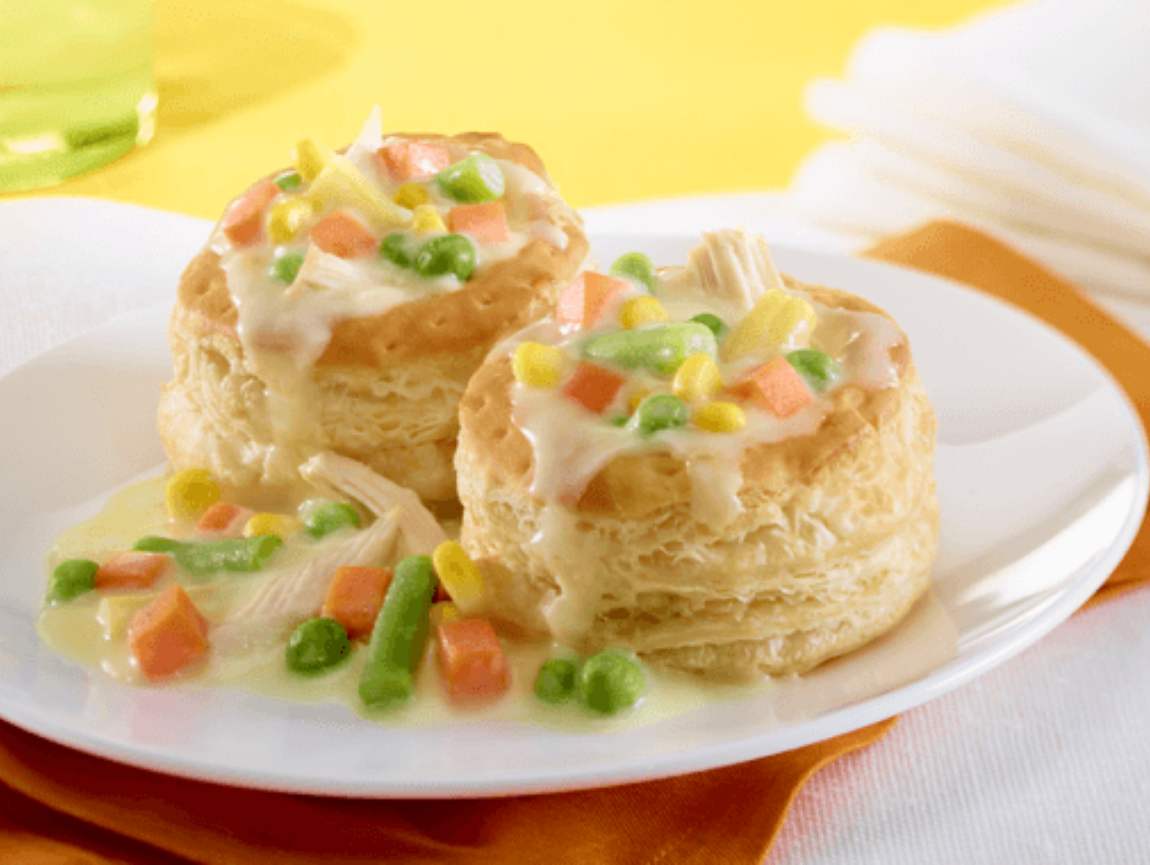 Ingredients
3 tbsp (45 ml) butter
1/2 bag (375g) Arctic Gardens Mixed Vegetables
3 tbsp (45 ml) flour
2 cups (500 ml) chicken stock
½ cup (125 ml) 15% cooking cream
½ tsp (2 ml) herbes de Provence (mixed herbs)
Salt and freshly ground pepper
4 to 6 vol-au-vent shells
3 cups (750 ml) cooked chicken, cubed
Preparation
In a large saucepan, melt half of the butter on high heat and sauté vegetables until thawed. Set aside.
In the same pan, melt the remaining butter and add the flour. Whisk until smooth and continue cooking for 2 minutes.
Add the stock and cream while whisking. Bring to a boil and let simmer for 5 minutes or until thickened. Add herbs and season.
In the meantime, heat the vol-au-vent shells according to the directions on the package.
Add the reserved vegetables and chicken to the heated sauce. Reheat for a few minutes.
Pour the chicken and vegetable sauce into the heated vol-au-vents. Serve immediately.
Nutrition Facts (per serving):
Calories: 470
Protein: 25 g
Fat: 28 g
Carbohydrate: 31 g
Fibre: 3 g
Sodium: 375 mg
Recipe ideas using this product