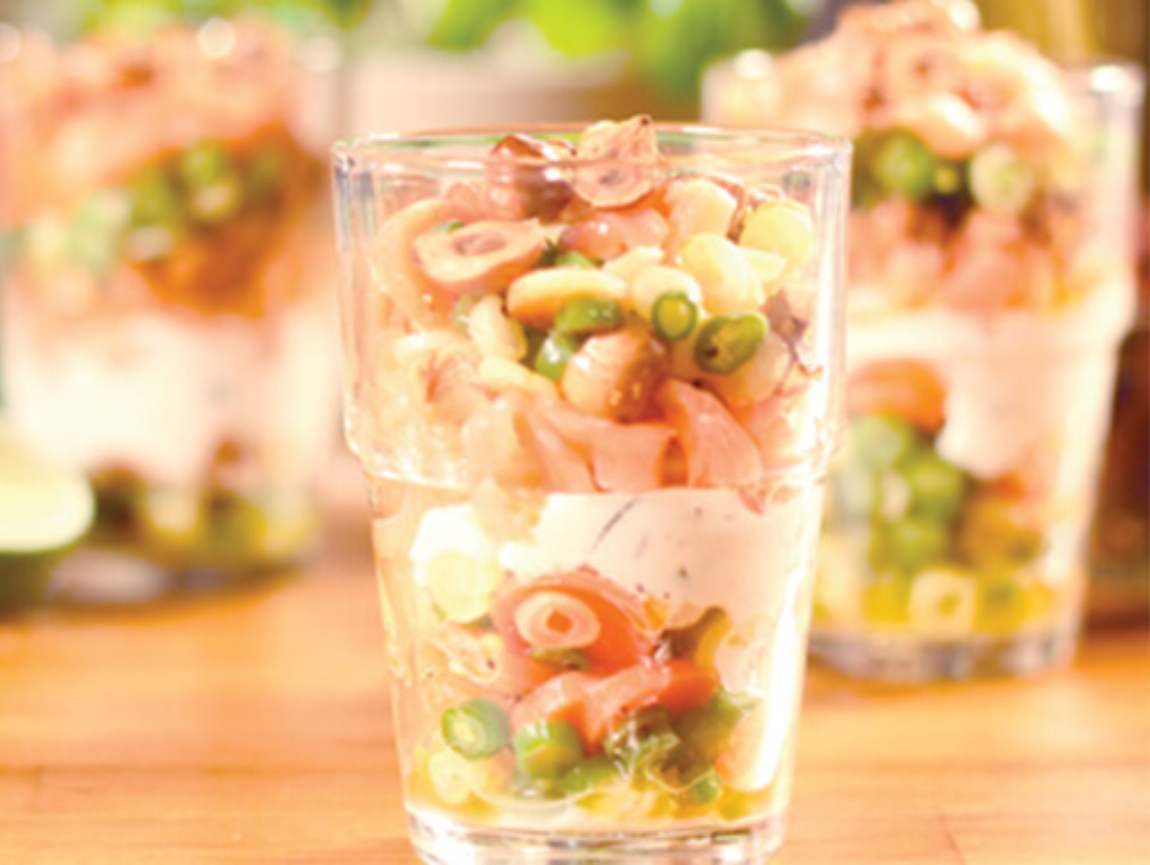 Ingredients
1/2 bag (375g) Arctic Gardens Orleans Vegetables
12 slices smoked salmon
1 French shallot, finely chopped
10 basil leaves, thinly sliced
10ml (2 tsp.) olive oil
Juice of 1/2 lime
20 hazelnuts, roasted and crushed
1 container ricotta (250 g)
10ml (2 tsp.) nut oil
Preparation
To thaw vegetables, cook for 2 minutes in a pot of boiling, salted water.
Drain and let cool in a bowl of cold water with ice cubes.
Drain and let dry on paper towels.
Thinly slice vegetables.
Mix olive oil and lime juice in a bowl.
Add vegetables and season.
Cut smoked salmon into thin strips.
Combine shallots, ricotta, basil, and nut oil in a bowl and season.
Assemble verrines in small glasses, alternating layers of vegetables, ricotta mixture, salmon, and hazelnuts.
Nutrition Facts (per serving):
Calories: 300
Protein: 21 g
Fat: 20 g
Carbohydrate: 11 g
Fibre: 2 g
Sodium: 542 mg
Recipe ideas using this product