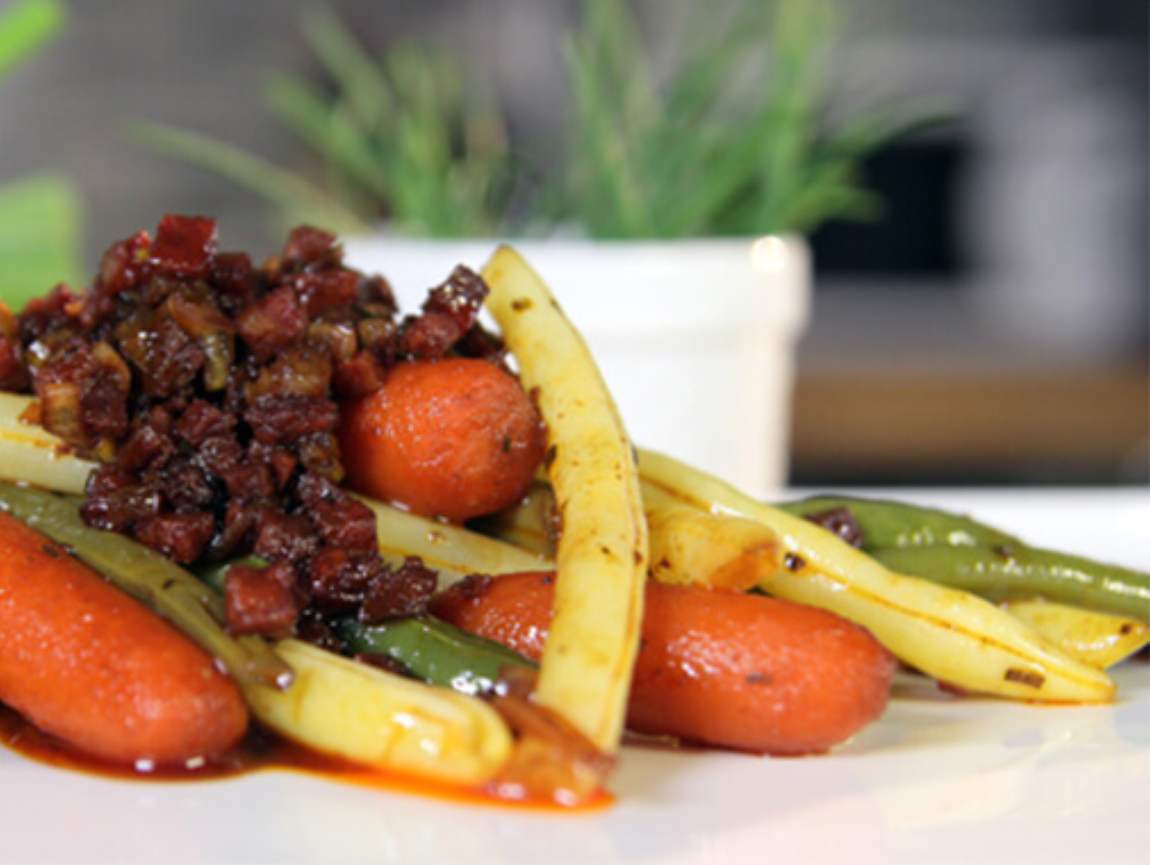 Ingredients
15ml (1 tbsp.) butter
2 green onions, chopped
15 chives, chopped
90g (3 oz.) spicy chorizo (or other dried sausage)
½ bag (375g) Arctic Gardens Orleans Style Vegetable Mix
30ml (2 tbsp.) balsamic vinegar
salt and fresh-ground pepper
Preparation
Finely dice chorizo.
In a large pan, melt butter over medium-high heat and sauté diced chorizo.
Add vegetables and cook for 4 to 5 minutes.
Deglaze with balsamic vinegar and reduce until vinegar clings to vegetables.
Garnish with chives and green onion and season with salt and pepper to taste.
Serve as a side dish - it goes great with steak!
Nutrition Facts (per serving):
Calories: 160
Protein: 7 g
Fat: 12 g
Carbohydrate: 7 g
Fibre: 2 g
Sodium: 335 mg
Recipe ideas using this product