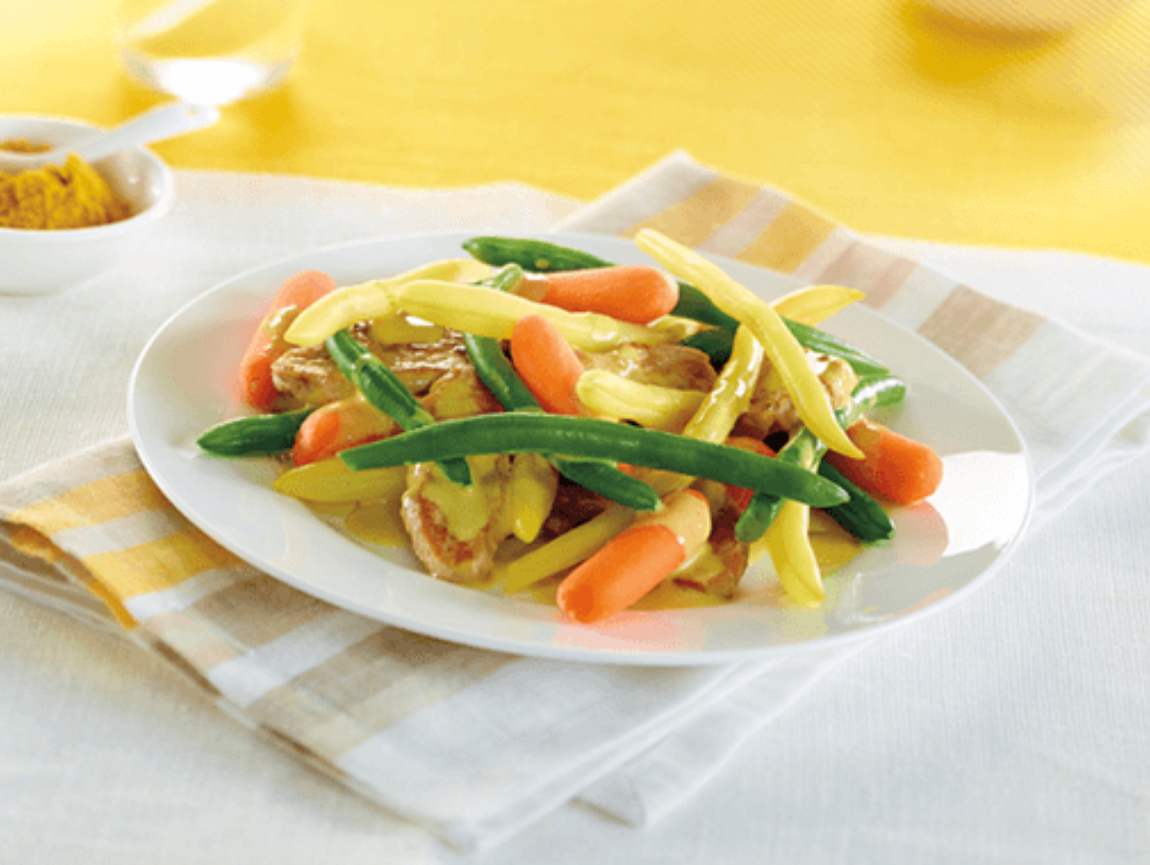 Ingredients
2 tbsp (30 ml) canola oil
Salt and freshly ground pepper
1 lb (450 g) Pork sliced into strips
1 tsp (5 ml) curry powder or paste
½ cup (125 ml) chicken stock
1 ½ cup (375 ml) cream or coconut milk
Preparation
In a wok or large frying pan, heat half of the oil at high heat and cook the pork. Season.
Add the vegetables with the curry powder for 4 to 5 minutes or until thawed. Set aside.
Add the chicken stock and coconut milk. Bring to a boil and let simmer until thickened.
Return the shrimp and vegetables to the pan, reheat and garnish with fresh herbs. Serve immediately.
Nutrition Facts (per serving):
Calories: 500
Protein: 22 g
Fat: 40 g
Carbohydrate: 17 g
Fibre: 5 g
Sodium: 177 mg
Recipe ideas using this product