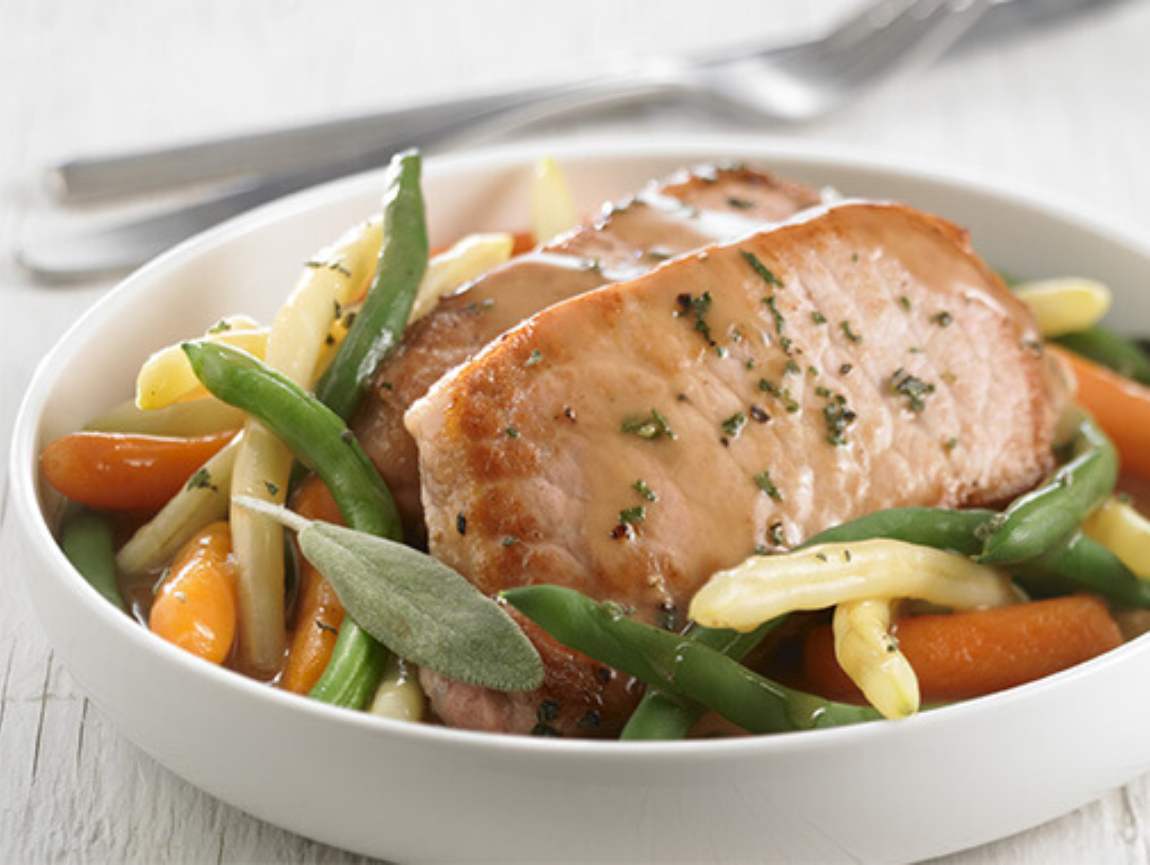 Ingredients
1 bag (750g) Arctic Gardens Orleans vegetables

200 ml (3/4 cup) apple juice

30 ml (2 tbsp) all purpose flour
8 boneless pork loin chops, 1/4" (6 mm) thick, trimmed
Salt, pepper, sage and garlic powder, to taste
15 ml (1 tbsp) butter or margarine
250 ml (1 cup) water
15 ml (1 tbsp) dehydrated beef stock mix
5 ml (1 tsp) Dijon mustard

Preparation
In a screw-top jar, combine apple juice and flour. Shake until smooth. Set aside.
Season pork chops with salt, pepper, sage and garlic powder.
In a large skillet over medium-high heat, melt butter. Brown chops 3 to 4 minutes on each side, or to taste. Remove from skillet and keep warm.
In the same skillet, add water, dehydrated beef stock mix, Dijon mustard and the vegetable mix. Cover (with a cover or foil) and bring to a boil. Simmer over medium heat 3 minutes, stirring twice.
Add apple juice and flour mixture; cook and stir until sauce is thickened and vegetables are tender.
Return chops to skillet and coat with sauce. Reheat for 1 minute, if necessary and serve.
Nutrition Facts (per serving):
Calories: 320
Protein: 31 g
Fat: 13 g
Carbohydrate: 20 g
Fibre: 3 g
Sodium: 595 mg
Recipe ideas using this product