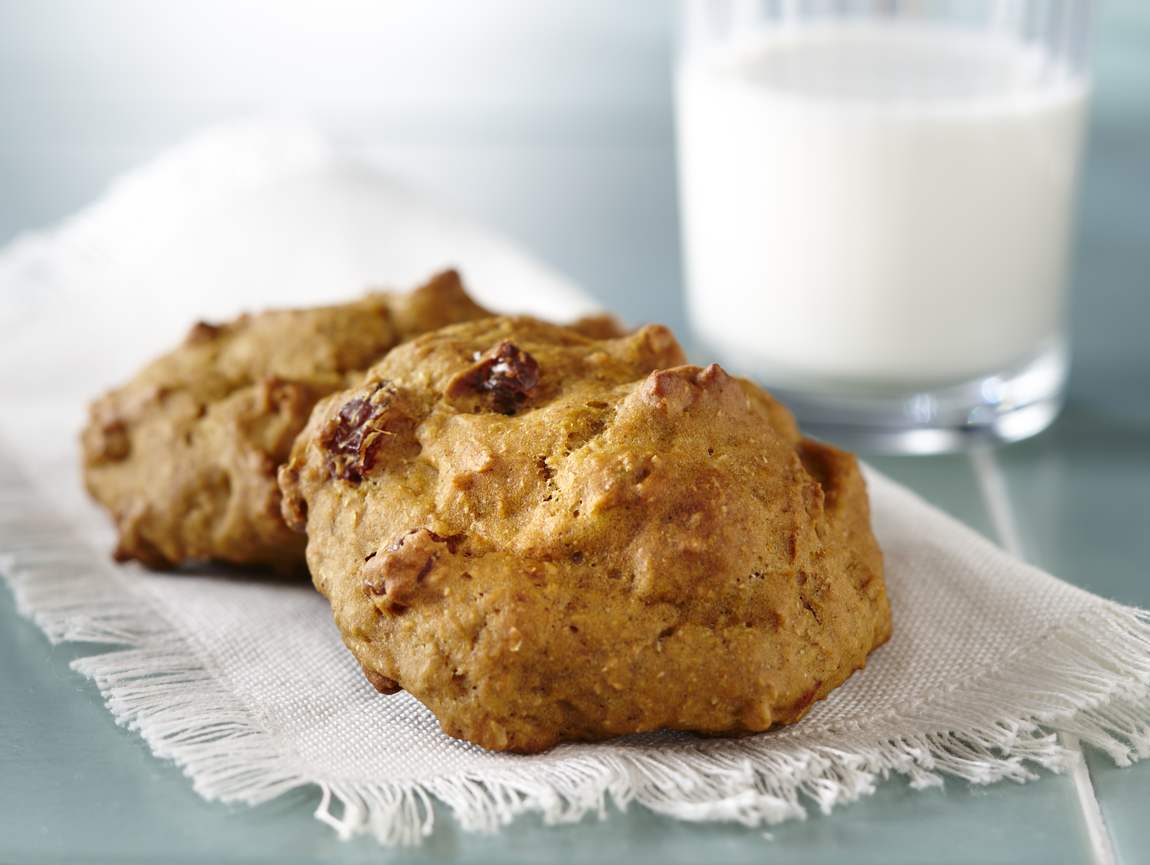 Ingredients
2 cups (500 ml) Arctic Gardens Orleans-style mix
½ cup (125 ml) Greek yoghurt, plain
½ cup (125 ml) honey
1 egg
1 cup (250 ml) unbleached flour
1 cup (250 ml) whole wheat flour
1 tsp 5 ml (1 tsp) baking soda
½ cup (125 ml) walnuts, coarsely chopped
1 tsp (5 ml) ground cinnamon
½ cup (125 ml) raisins
Nutrition Fact per portion :
- Calories : 101.8
- Protein : 2.6
- Carbohydrates : 18.1
- Fibre : 1.3
- Sodium : 62.0
Preparation
1. Preheat the oven to 375o F (190o C).
2. In a pot, bring water to a boil and cook the vegetables for 10 minutes. Drain and run under cold water. Drain again. Process in a food processor or with an electric mixer until puréed.
3. In a bowl, mix together with the yoghurt, honey and egg.
4. In another bowl, add the dry ingredients, Add to the wet ingredients and mix well. Incorporate the raisins.
5. Using a large spoon (about ¼ cup or 60 ml), spoon the batter onto a baking sheet lined with parchment paper.
6. Bake the cakes in the oven for 15 to 20 minutes or until they are puffed and golden.
7. Store the cakes in a moisture-proof, airtight container.
Nutrition Facts (per serving):
Calories: 100
Protein: 3 g
Fat: 2 g
Carbohydrate: 18 g
Fibre: 1 g
Sodium: 65 mg
Recipe ideas using this product