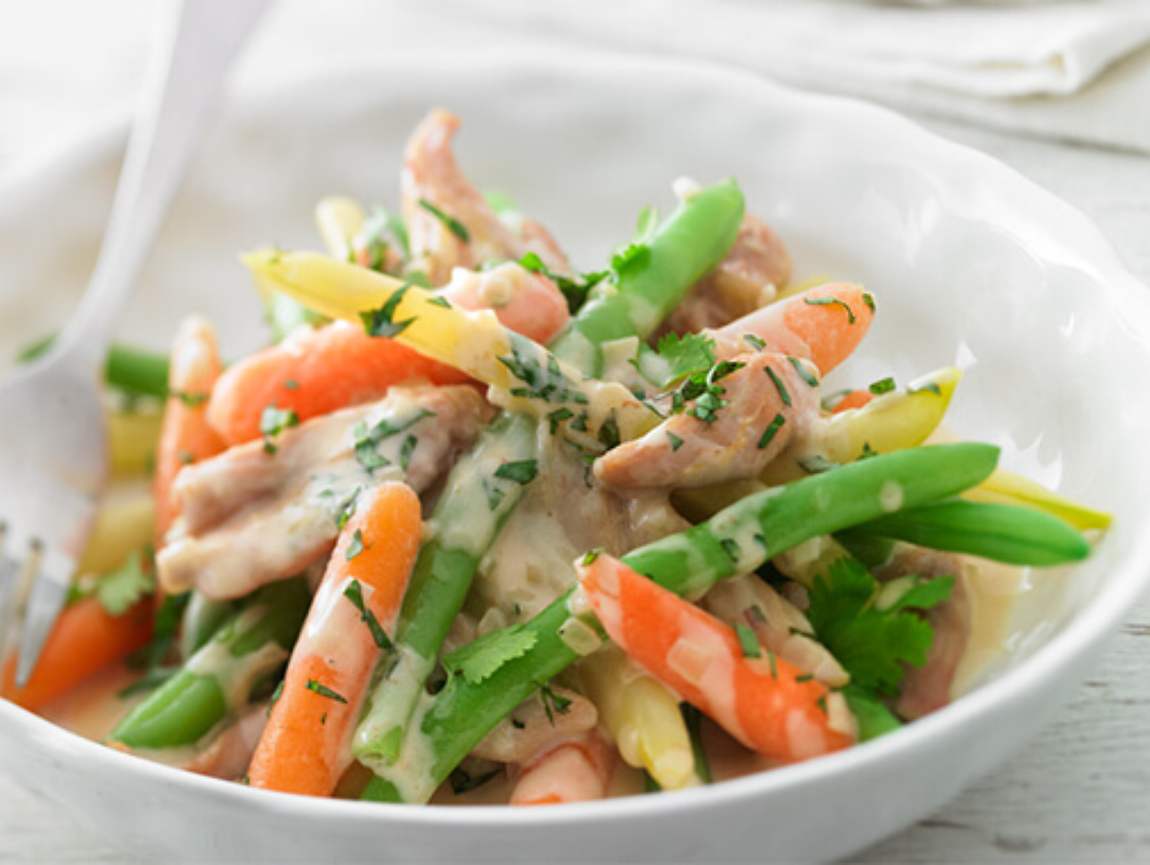 Ingredients
45 ml (3 tbsp) olive oil
45 ml (3 tbsp) butter
454 g (1 lb) chicken legs sliced in strips;
2 green onions, sliced in strips
250 ml (1 cup) white wine
375 ml (1 1/2 cup) cream (15 %)
2/3 bag (500g) Arctic Gardens Orleans Style vegetables
30 ml (2 tbsp) Chopped basil
30 ml (2 tbsp) Chopped cilantro (coriander)
Salt & Pepper to taste
Preparation
In a large skillet, heat oil and butter. Season chicken with salt and pepper and stir fry it.
Add onions and cook for 2 minutes.
Add wine and reduce heat to medium-high.
Incorporate cream and bring to a boil. Then, let simmer sauce for another 2 minutes.
Add vegetables, herbs, salt and pepper and cook for 3 minutes.
Nutrition Facts (per serving):
Calories: 680
Protein: 26g
Fat: 58 g
Carbohydrate: 15 g
Fibre: 3 g
Sodium: 185 mg
Recipe ideas using this product