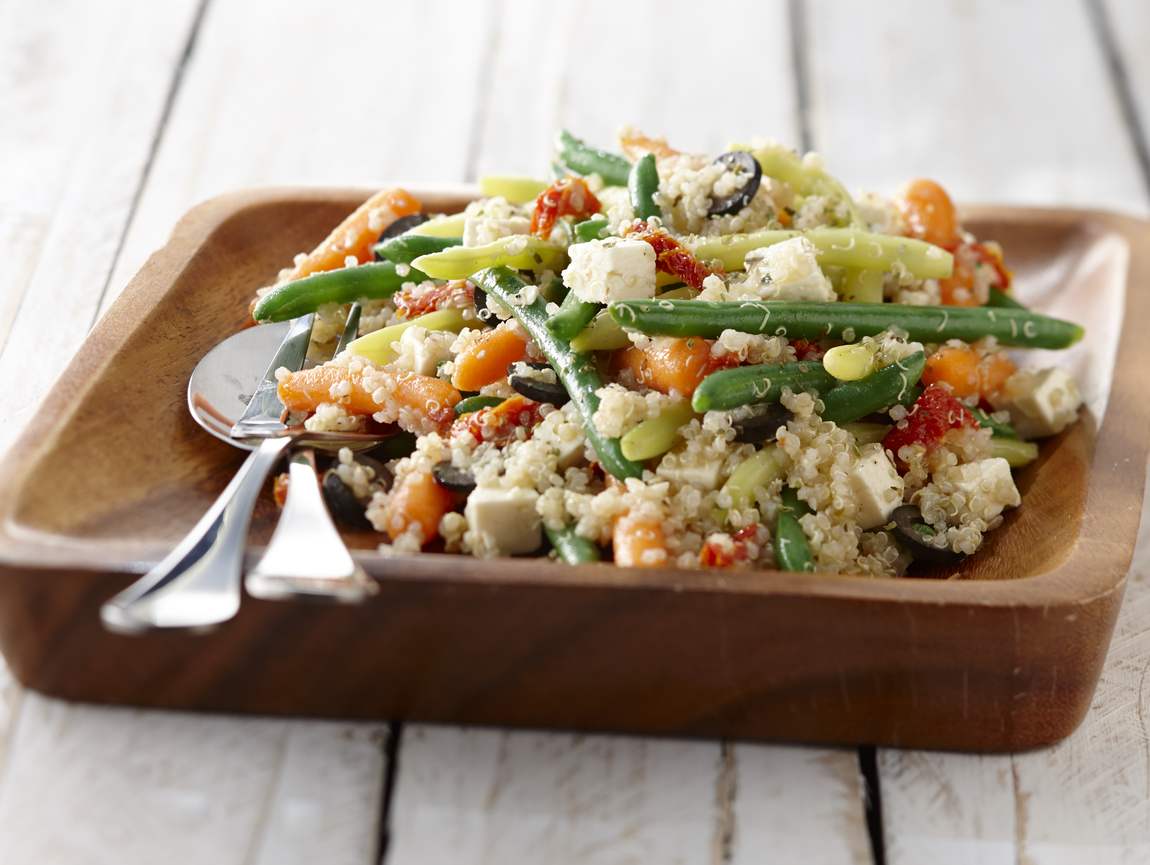 Ingredients
1 bag of Arctic Gardens Orleans style vegetable mix
¾ cup (180 ml) orange juice
¼ cup (60 ml) canola oil
2 tbsp (30 ml) white wine or cider vinegar
1 tsp (5 ml) dried oregano
3 cups (750 ml) cooked quinoa, cooled
7 oz (210 g) feta cheese, cubed
¼ cup (60 ml) sun-dried tomatoes, minced
1/3 cup (80 ml) your choice of olives, sliced
Salt and freshly ground pepper
Preparation
1.In a large pot, bring salted water to a boil and cook vegetables for 2 minutes.
2.Drain in a colander and rinse with cold water to cool completely. Drain again.
3.In a large bowl mix the orange juice with canola oil, vinegar and oregano
4.Add the remaining ingredients and cooled vegetables.
5.Season to taste. Be careful not to over salt because the feta, olives and sun-dried tomatoes are very salty.
6. Serve as a main dish.
Note : For 3 cups (750 ml) of cooked quinoa, you must cook 1 cup (250 ml).
Nutrition Facts (per serving):
Calories: 325
Protein: 11 g
Fat: 19 g
Carbohydrate: 29 g
Fibre: 5 g
Sodium: 560 mg
Recipe ideas using this product