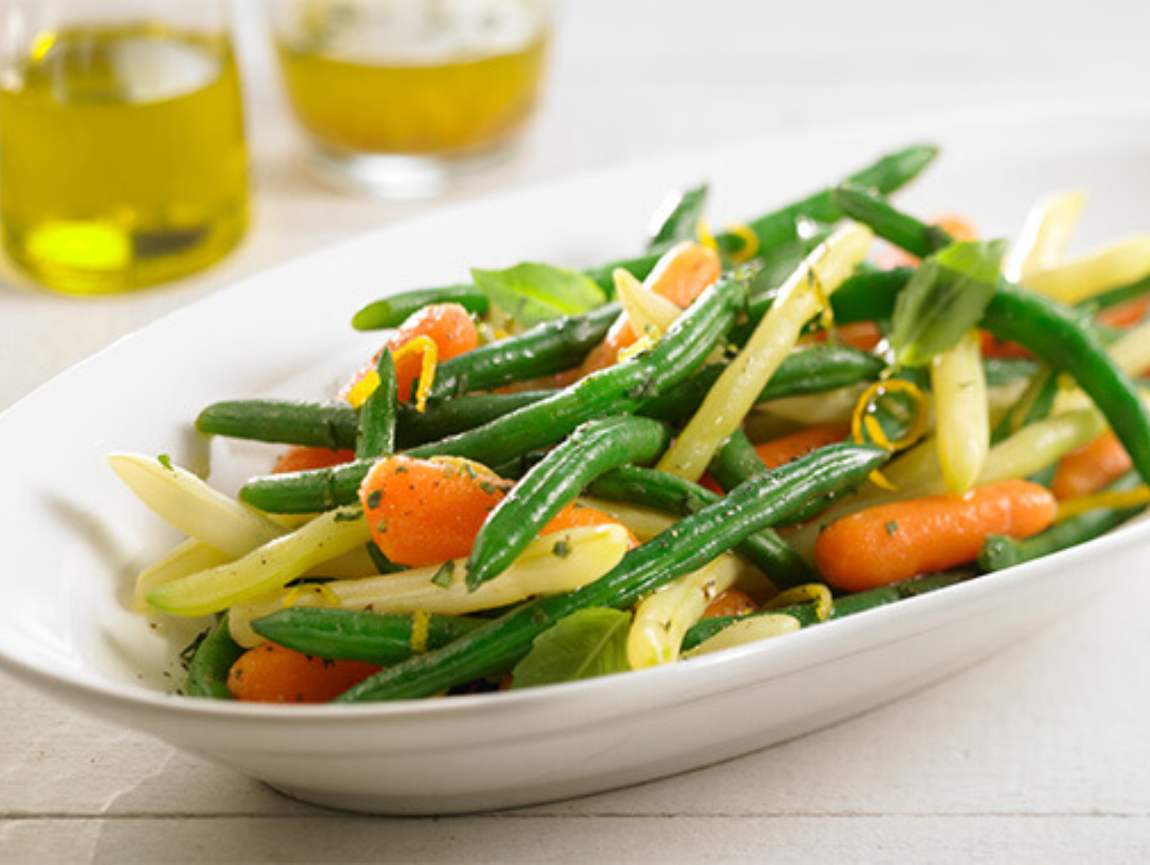 Ingredients

Vinaigrette
100 ml (½cup) olive oil
8 ml(½ tbsp) basil leaves,finely chopped
2.5 ml (½ tsp) lemon zest
8 ml (1½ tsp) lemon juice
2.5 ml (½ tsp) lime zest
8 ml (1½ tsp) lime
8 ml (1½ tsp) orange juice
2.5 ml (½ tsp) orange zest
to taste salt and pepper
Preparation
In a mixing bowl, whip all of the vinaigrette ingredients until the mixture is even. Set aside at room temperature.
In a pot filled with boiling salted water, blanch the vegetables for 4 to 5 minutes. Drain and reserve in a serving dish.
Pour the vinaigrette over the hot vegetables. Mix well and serve.
Nutrition Facts (per serving):
Calories: 230
Protein: 1 g
Fat: 23 g
Carbohydrate: 6 g
Fibre: 2 g
Sodium: 96 mg
Recipe ideas using this product