Slow Cooker Vegetable Chicken with Olives and Goat Cheese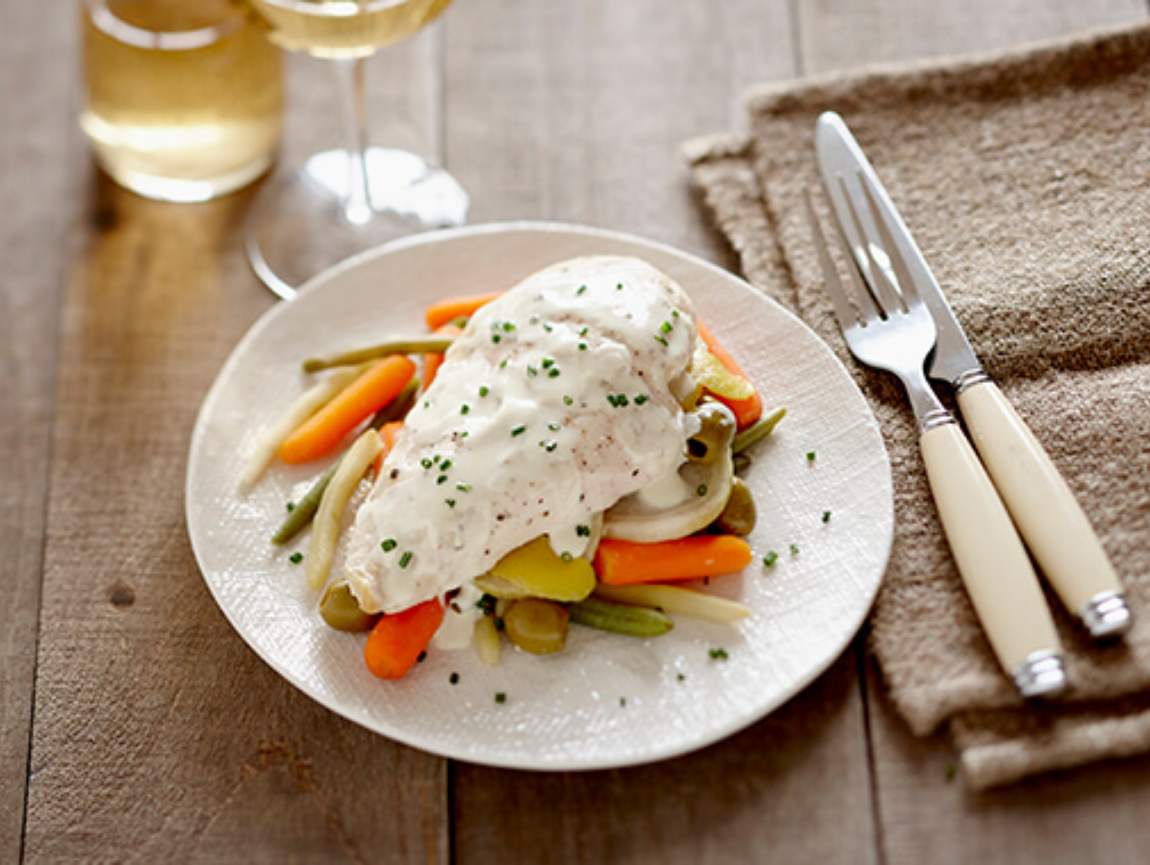 Ingredients
1 onion, cut into rings
Lemon rind, cut into pieces
4 chicken breasts or thighs
1/2 cup (125 ml) pitted green olives
Salt and freshly ground pepper
1 bag Arctic Gardens Orleans style vegetables (thawed)
4 oz (120 g) unripened soft goat cheese
1/4 cup (60 ml) freshly chopped chives
Preparation
Line the bottom of the slow cooker with parchment paper.
Mix the onions and lemon rind and add to the slow cooker. Place chicken on top. Season.
Layer the olives and vegetables on top of the chicken. Add more salt and pepper.
Set the slow cooker on high for 3 to 4 hours or on low for 4 to 5 hours or until chicken is cooked through.
Remove the vegetables and chicken from the slow cooker and set aside the stock. Keep the slow cooker on and melt the goat cheese in the hot stock. The sauce will thicken slightly while heating. For a thicker sauce, pour into a pan and add a little cornstarch mixed withcold water.
Spoon the sauce on the top of the chicken and toppings. Sprinkle with chives.
Nutrition Facts (per serving):
Calories: 350
Protein: 47 g
Fat: 11 g
Carbohydrate: 15 g
Fibre: 4 g
Sodium: 425 mg
Recipe ideas using this product