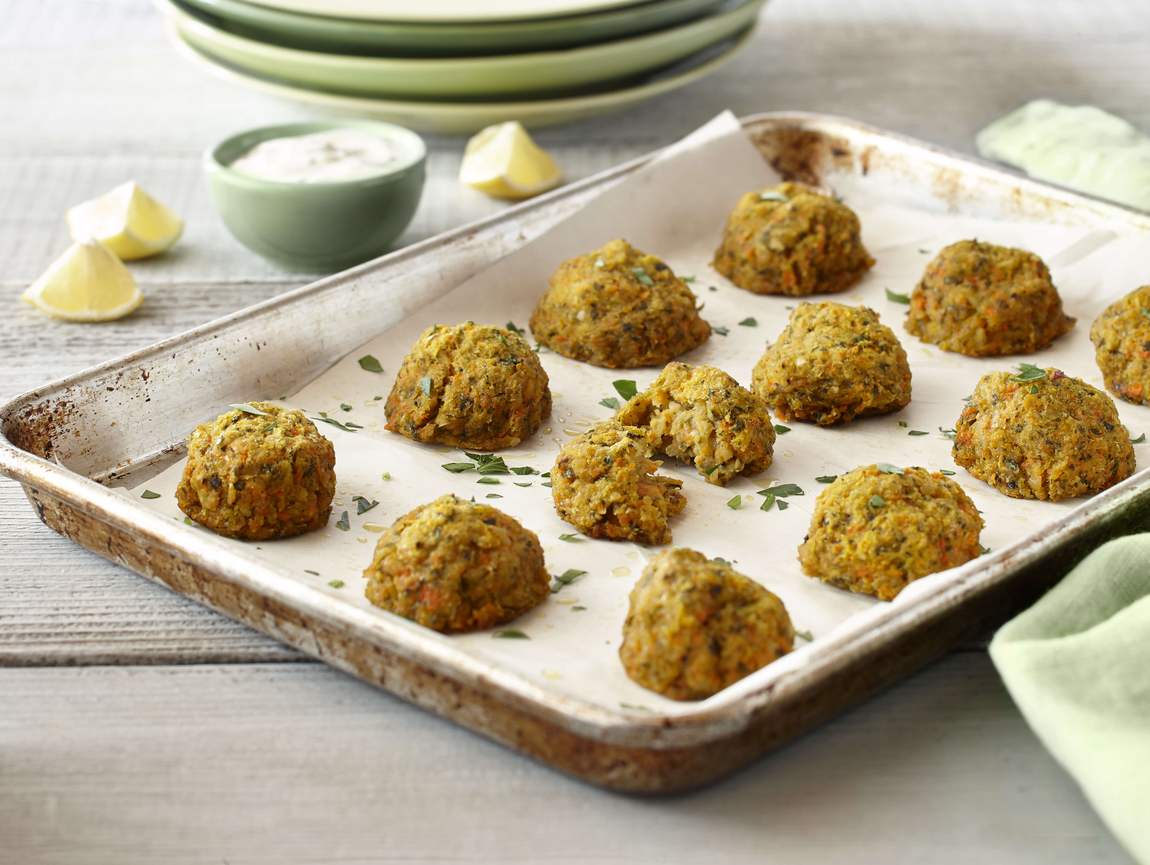 Ingredients
1 bag Arctic Gardens Californian-style vegetables
4 cloves garlic, finely chopped
2/3 cup (160 ml) fresh parsley
1/3 cup (80 ml) fresh mint leaves
1 to 2 tsp (5 to 10 ml) lemon zest
1 can 19 oz (540 ml) chickpeas, rinsed and drained
1 tbsp (15 ml) lemon juice
1/2 tsp (2 ml) salt
1/4 tsp (1 ml) ground pepper
1/2 cup (125 ml) chickpea or wheat flour
oil for cooking
Preparation
Preheat the oven to 475 oF (245 oC).
In a pot of boiling salted water, cook vegetables for 5 minutes. Drain, rinse under cold water and drain again.
In a food processor, chop garlic with parsley, mint and lemon zest.
Add chickpeas and process. Add the lemon juice gradually through the opening to obtain a coarse, but smooth purée. Transfer to a large bowl.
In the food processor, chop the cold vegetables with salt and pepper. Let the food processor works in order to obtain a purée with small pieces. Transfer to the bowl with the chick peas.
Mix well and add the chickpea flour.
Use about 2 tbsp (30 ml) of the mixture to make falafels (balls). Place on a baking sheet lined with parchment paper and baste generously with oil.
Bake in the oven for 20 minutes or until the falafels are crispy and golden.
Serve as is or with a dip. ​
Nutrition Facts (per serving):
Calories: 194, 6
Protein: 8,8g
Fat: 1,9g
Carbohydrate: 37, 9 g
Fibre: 7,8g
Sodium: 482,4mg
Recipe ideas using this product