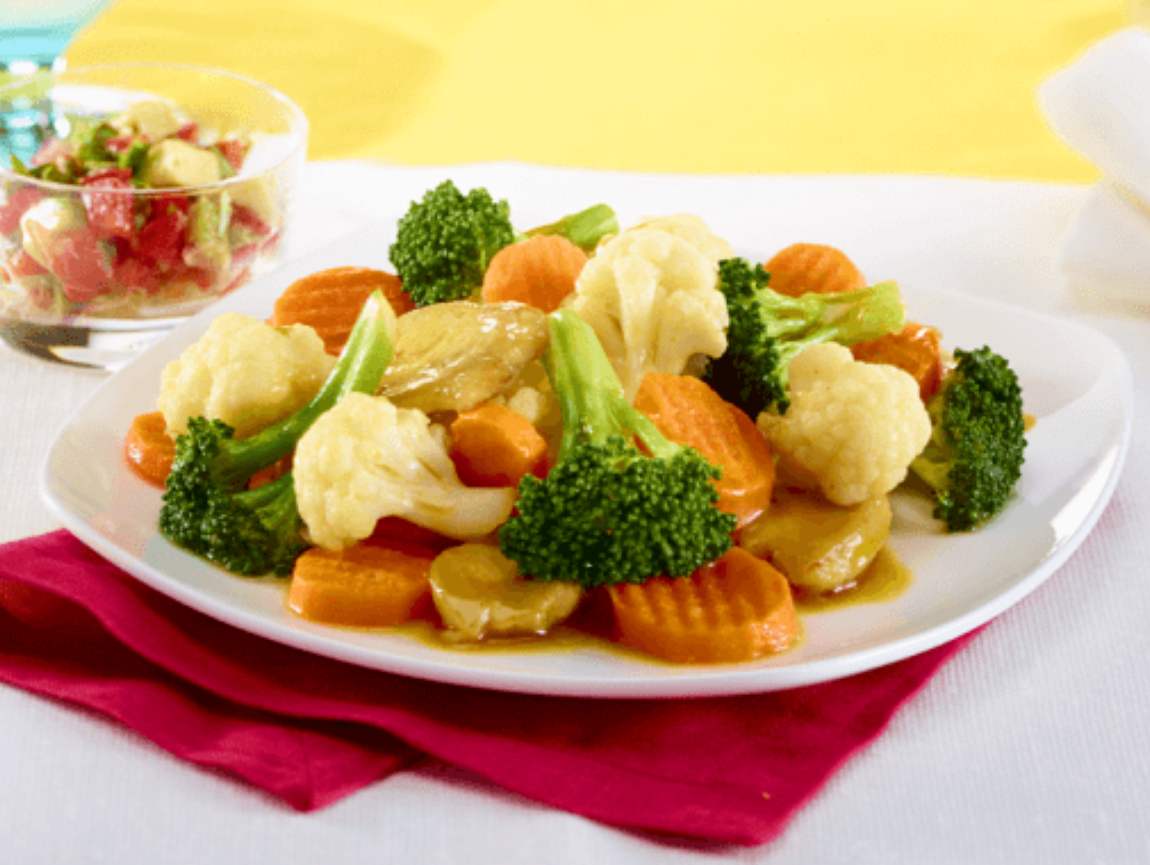 Ingredients

Avocado salsa:
2 tbsp (30 ml) lime juice
1 avocado, cut into small cubes
2 tbsp (30 ml) red onion, chopped
½ cup (125 ml) red bell pepper, cut into small cubes
½ tsp (2 ml) chili powder
3 tbsp (45 ml) fresh cilantro, chopped
Salt and freshly ground pepper
Stir fry
2 tbsp (30 ml) olive oil
4 chicken breasts, cut into strips
1 bag Arctic Gardens California style vegetables
1/3 cup (80 ml) white wine
½ cup (125 ml) orange juice concentrate
2 tbsp (30 ml) honey
1 mango, peeled and cubed
Preparation
In a bowl, mix together the salsa ingredients. Stir and coat the avocado well with the lime juice. Season and let rest at room temperature.
In a wok or large frying pan, heat half of the oil on high and brown the chicken. Season and set aside.
In the same wok or pan, heat the remaining oil and stir-fry the vegetables for 4 to 5 minutes until thawed. Set aside.
Deglaze the pan with the white wine. Add the orange juice concentrate, honey and mango cubes. Let simmer for a few minutes.
Return the chicken and vegetables to the pan. Reheat and serve with mango salsa.
Nutrition Facts (per serving):
Calories: 468
Protein: 37 g
Fat: 17 g
Carbohydrate: 41 g
Fibre: 9 g
Sodium: 158 mg
Recipe ideas using this product