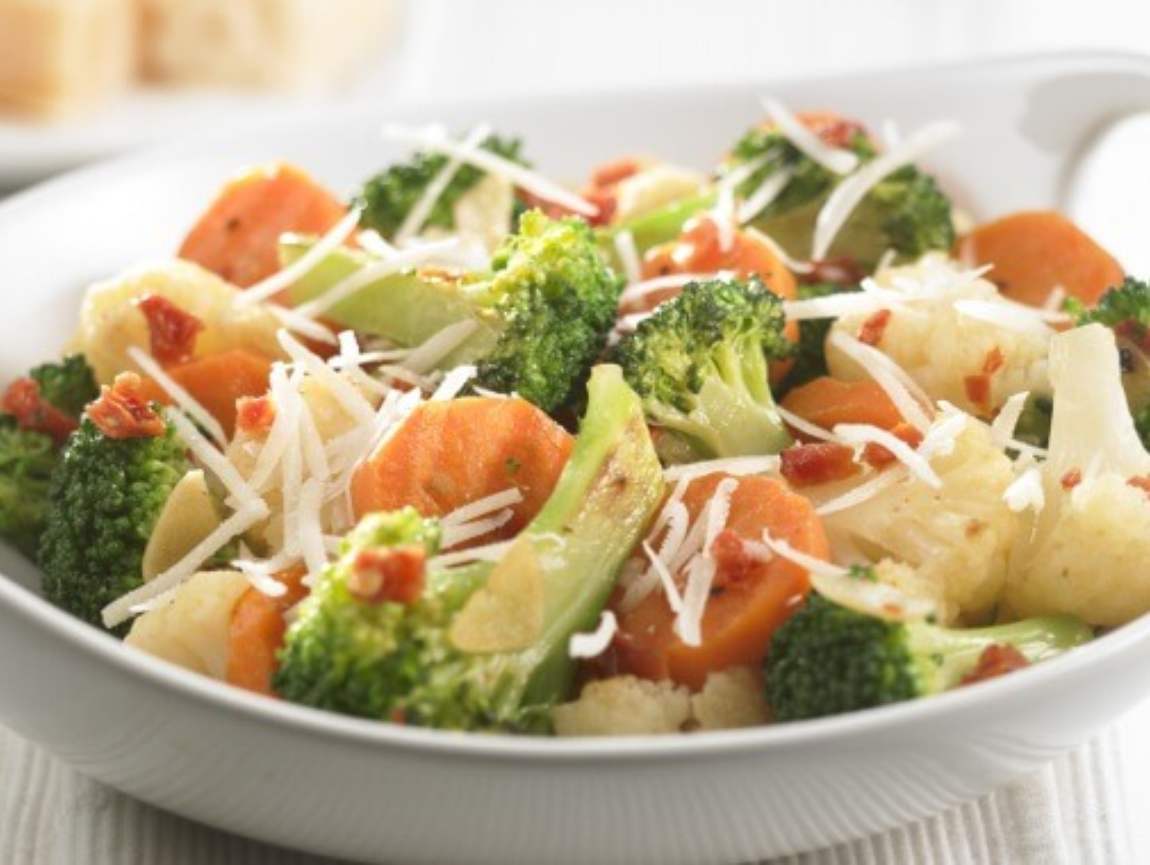 Ingredients
1 bag (750g) Arctic Gardens California Style frozen mixed vegetables
45 mL (3 tbsp) olive oil
45 mL (3 tbsp) water
6 garlic cloves, sliced finely
45 mL (3 tbsp) sun dried tomatoes in olive oil, chopped
15 mL (1 tbsp) basil
Parmesan cheese, grated (optional)
Salt and pepper
Preparation
Combine in saucepan oil, water, garlic, tomatoes and basil.
Bring to a boil. Add the vegetable mix, salt and pepper.
Cook stirring occasionally until vegetables are tender, add some water if needed.
Check seasoning, sprinkle with Parmesan cheese and serve. - Serve with your favorite meat.

Variation: add 30 mL (2 tbsp) black olives, chopped.
Nutrition Facts (per serving):
Calories: 125
Protein: 4 g
Fat: 9 g
Carbohydrate: 10 g
Fibre: 3 g
Sodium: 112 mg
Recipe ideas using this product