Macaroni casserole with meat and vegetables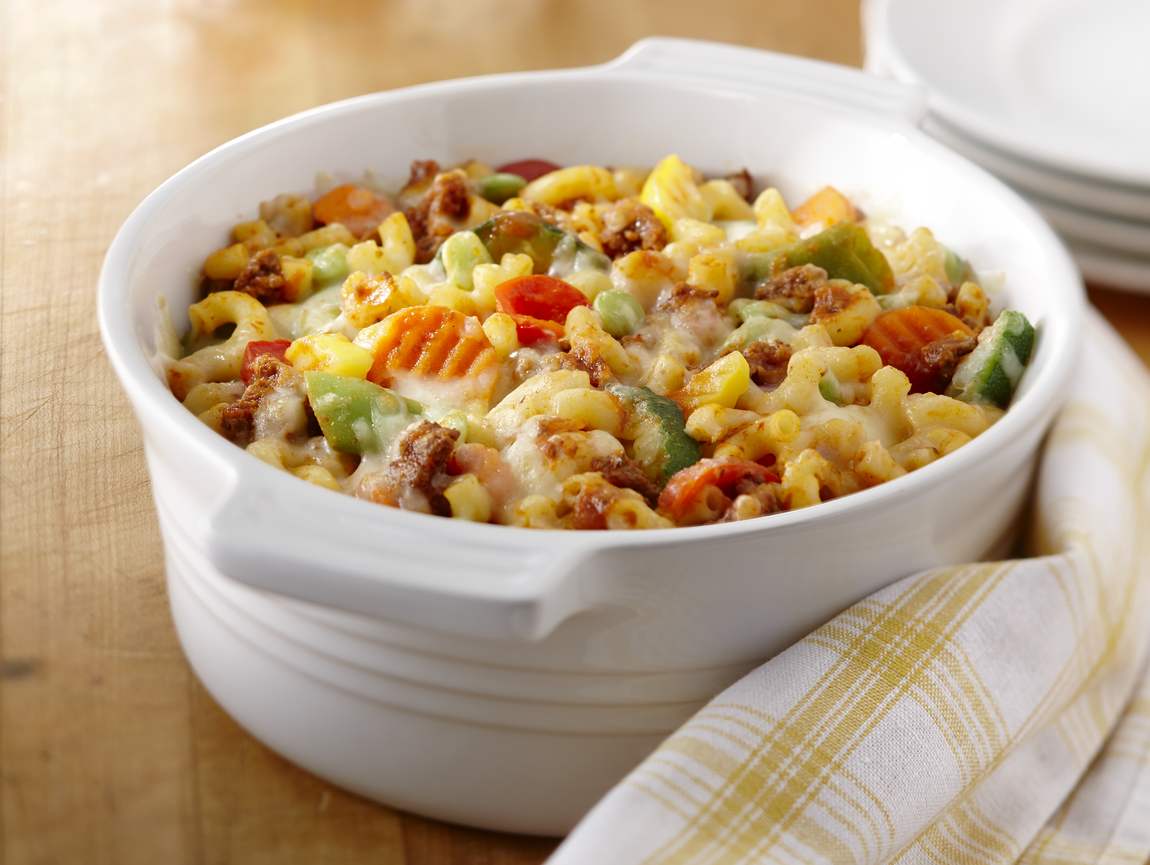 Ingredients
1 lb (450 g) uncooked macaroni
1 bag of Arctic Gardens Californian Style
1 lb (450 g) ground beef
4 cups (1 litre) tomato sauce
2 to 3 tbsp (30 to 45 ml) basil pesto
Salt and freshly ground pepper
2 cups (500 ml) grated cheddar cheese
Preparation
1. Preheat the oven to 425o F (210o C).
2. In a large pot, bring a large quantity of salted water to the boil and cook macaroni according to package instructions. Add the vegetables 2 to 3 minutes before the macaroni is done. Once cooked, drain and set aside.
3. In the meantime, in a large oven-proof casserole pan, brown the ground beef on high heat.
4. Add the tomato sauce and pesto. Season to taste.
5. Add the cooked macaroni and vegetables. Stir.
6. Sprinkle the grated cheese on top and put back in the oven until golden and bubbly.
Nutrition Facts (per serving):
Calories: 490
Protein: 28 g
Fat: 18 g
Carbohydrate: 55 g
Fibre: 5 g
Sodium: 970 mg
Recipe ideas using this product