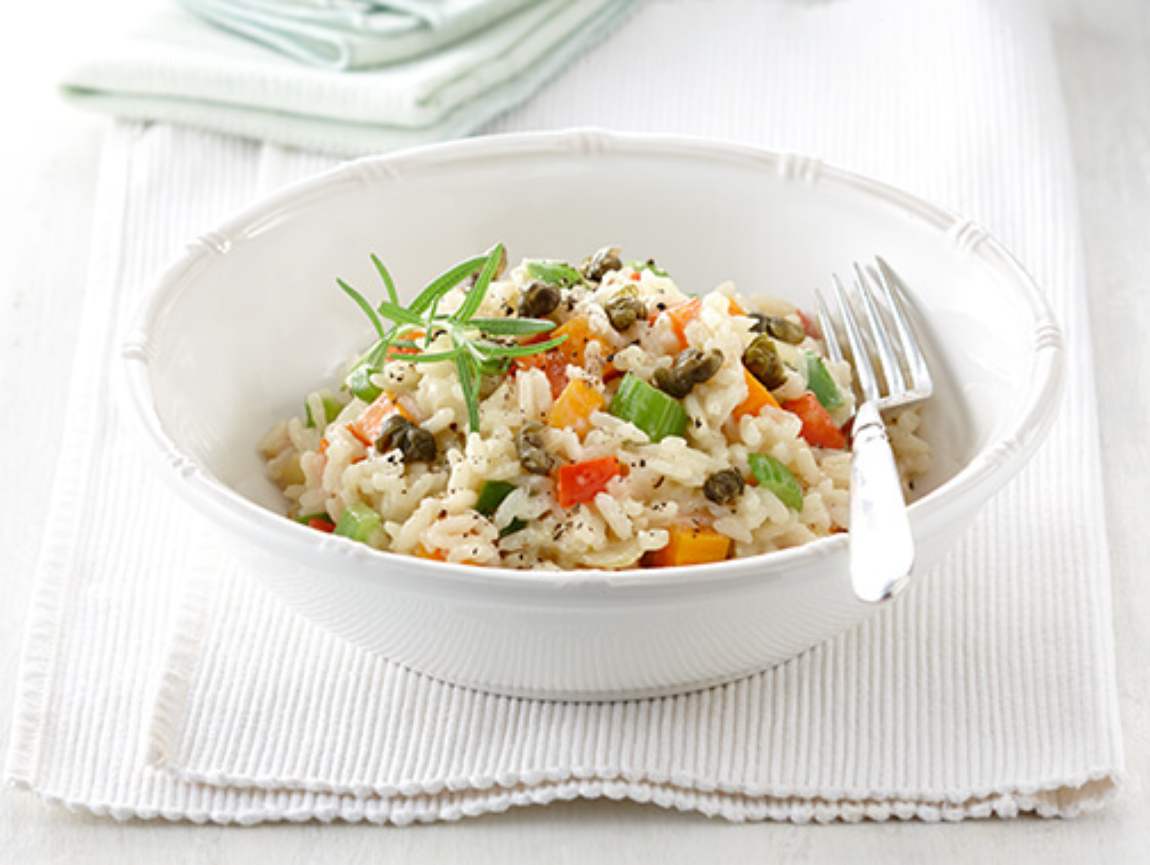 Ingredients
250ml arborio rice
30ml olive oil
1 shallot, minced
1 clove garlic, chopped
2 sprigs rosemary, chopped
750ml hot chicken stock (or hot water)
60ml 35% cooking cream
60ml canola oil
Half a bag (375g) Arctic Gardens Spaghetti or Lasagna vegetables
15ml butter
30ml capers
Preparation
Toast rice in olive oil in a saucepan for 5 minutes. Add garlic, shallot, and rosemary and cook for 2 minutes while stirring. Gradually add stock, stirring frequently. Cook for 25 minutes over medium heat.
In the meantime, drain capers on a paper towel.
Heat oil in a skillet over medium-high and fry capers for 30 seconds. Set aside.
In another skillet, melt butter and sauté Spaghetti Mix vegetables. Add to risotto. Pour cream into risotto and cook for 1 minute. Remove from heat and whisk in butter.
Season and serve.
Nutrition Facts (per serving) :
Calories: 292, 9
Protein: 7, 1 g
Fat: 19g
Carbohydrate: 25, 9 g
Fibre: 2, 1 g
Sodium: 797, 6 mg
Recipe ideas using this product