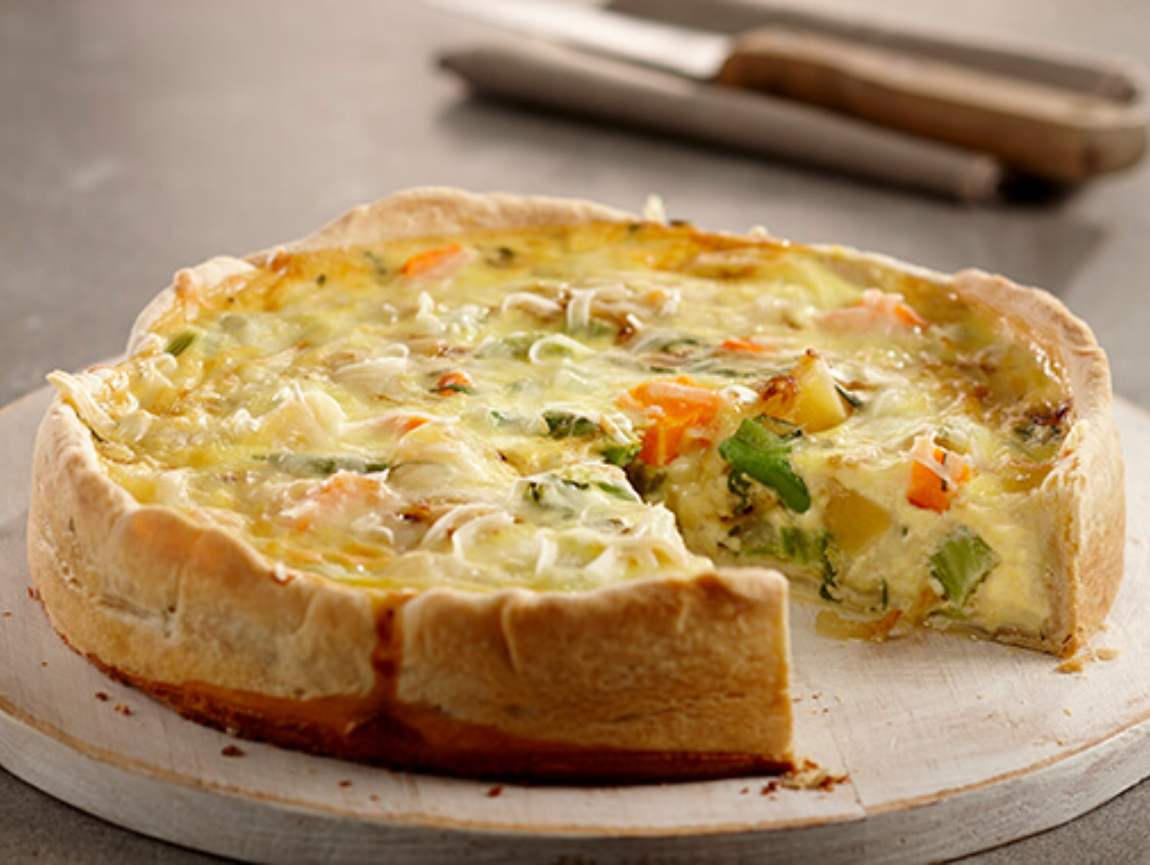 Ingredients
300g store-bought pie pastry (shortcrust)
5ml (1 tsp.) fresh rosemary, chopped
2 onions, minced
250ml (1 cup) Gruyere cheese, grated
250ml (1 cup) 35% whipping cream
1 bag (750g) Arctic Gardens Vegetable Soup
1 clove garlic, minced
30ml (2 tbsp.) olive oil
1 clove garlic, chopped
6 eggs salt and fresh-ground pepper
6 basil leaves, chopped
Preparation
Preheat oven to 375 °F.
Season pastry with minced garlic and rosemary.
Roll out crust and arrange in a deep-dish pie plate.
Parbake for 12 to 15 minutes. Set aside.
In a heavy-bottomed pot, heat olive oil over medium heat and sauté onions and chopped garlic for 10 minutes or until caramelized.
Meanwhile, in another pot, blanch (2 minutes) vegetables in salted boiling water. Drain.
In a bowl, beat eggs with cream and season with salt and pepper to taste.
In another bowl, combine blanched vegetables, basil, and caramelized onions.
Arrange vegetables in pie crust and pour in egg mixture.
Top with Gruyère cheese and bake for 25 minutes or until center of quiche is firm and cheese is golden brown.
Serve hot or cold.
Nutrition Facts (per serving):
Calories: 645
Protein: 19 g
Fat: 45 g
Carbohydrate: 43 g
Fibre: 5 g
Sodium: 435 mg
Recipe ideas using this product