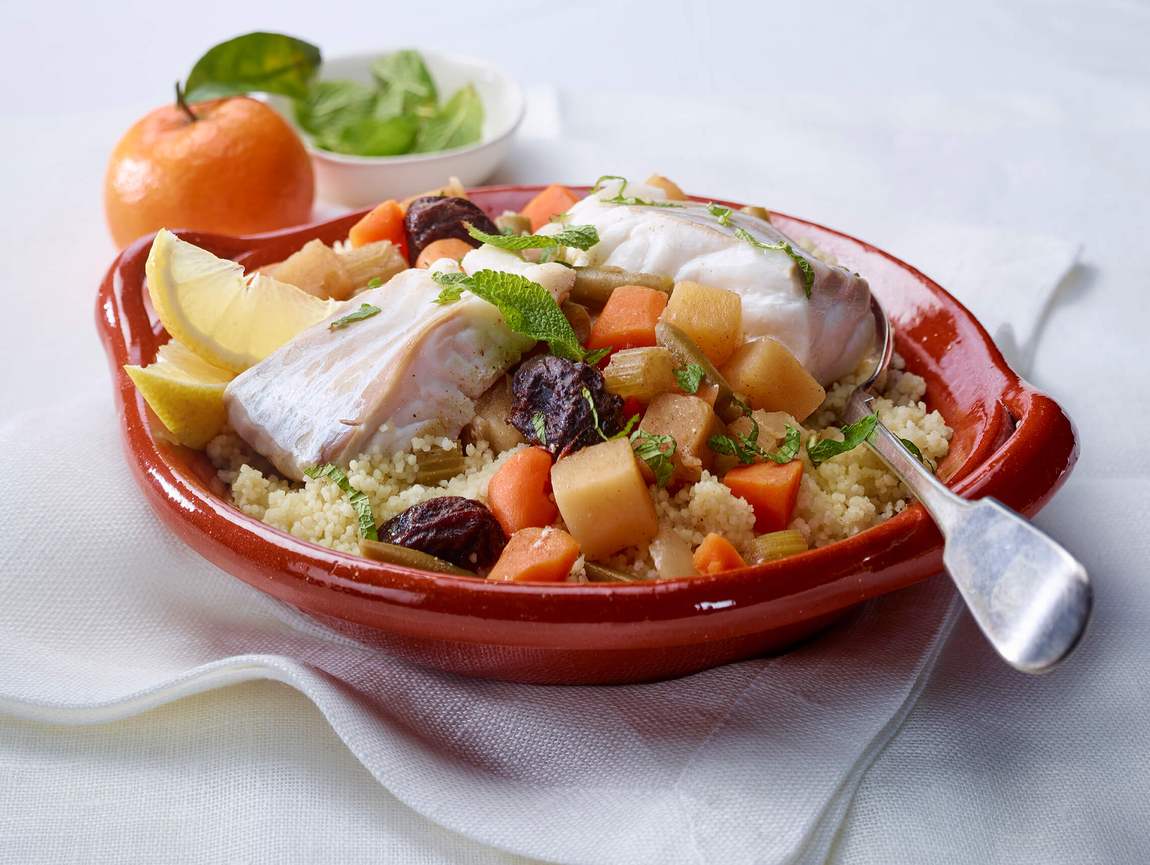 Ingredients
1 tbsp (15 ml) olive oil
1 bag Arctic Gardens soup mix
1 pinch saffron
½ tsp (2 ml) ground cumin
½ tsp (2 ml) ground coriander
½ tsp (2 ml) ground cinnamon
8 pitted prunes
Salt and ground black pepper
½ cup (125 ml) orange juice
1 ½ cup (375 ml) chicken or vegetable broth
1 lb (450 g) firm white fish filet
2 tbsp (30 ml) freshly chopped mint
Preparation
Preheat the oven to 350o F (180o C).
In an oven-proof casserole dish, heat the oil on medium-high and sauté the vegetables to thaw.
Add spices, prunes and season generously.
Pour in the orange juice and broth into the casserole dish.
Bring to a boil, cover and bake in the oven for 15 minutes.
Remove from oven, open, stir and place fish filets on top. Add broth and continue cooking for 10 minutes.
Sprinkle with couscous garnished with mint and lemon quarters.
Nutrition Facts (per serving):
Calories: 280
Protein: 27 g
Fat: 7 g
Carbohydrate: 30 g
Fibre: 5 g
Sodium: 310 mg
Recipe ideas using this product