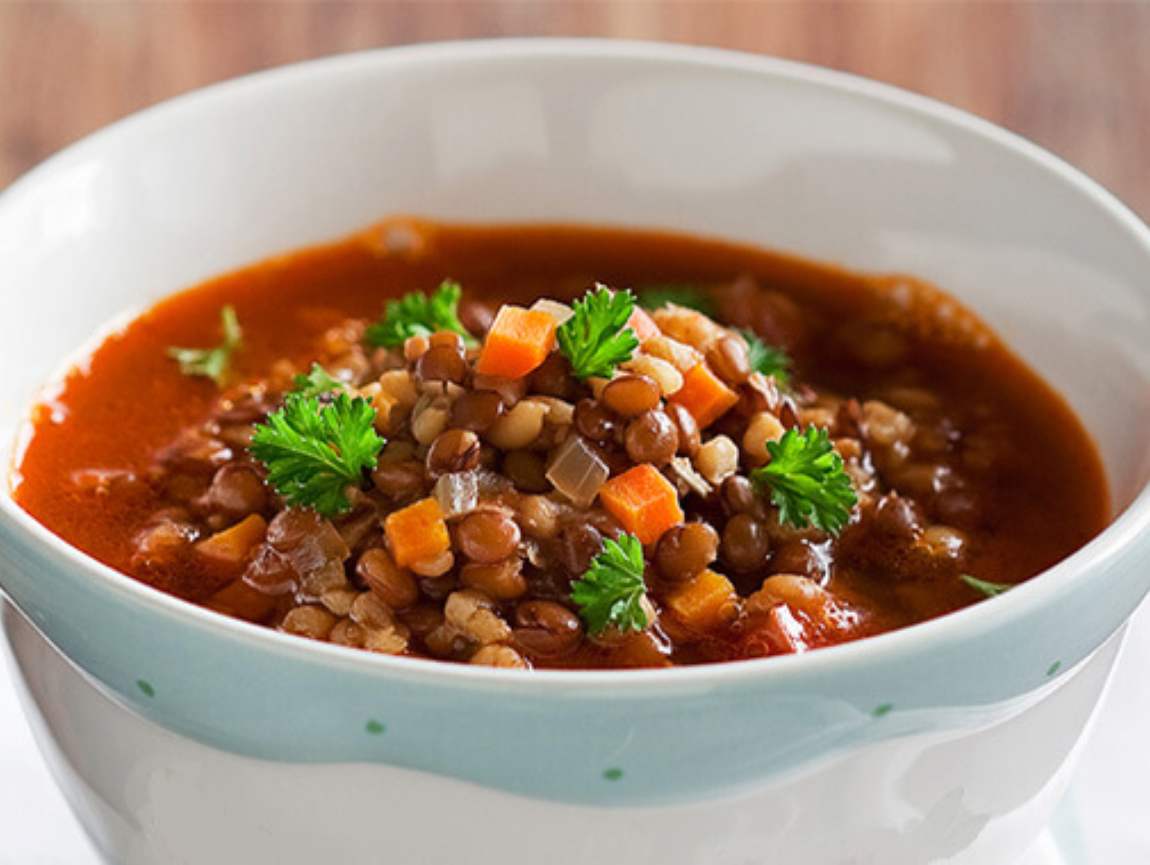 Ingredients
1 bag (750 g) Arctic Gardens Soup vegetable mix

2 tbsp (30 mL) extra-virgin olive oil

4 cloves garlic, minced
1 tsp (5 mL) pepper
1 tsp (5 mL) turmeric
1 tsp (5 mL) ground cumin
1 tsp (5 mL) cinnamon
1 tsp (5 mL) dried coriander (optional)
1 tsp (5 mL) smoked paprika (optional)
1/4 tsp (1 mL) ground ginger or 1 tsp fresh ginger
Pinch saffron (optional)
6 cups (1.5 L) water
1 cup (250 mL) red lentils
1 can (5.5 oz/156 ml) tomato paste
2 potatoes, peeled and cubed
1 can (28 oz/796 mL) tomatoes
1/4 cup (50 mL) light or low-fat sour cream
2 tbsp (30 mL) minced fresh parsley
Preparation
In large heavy saucepan or Dutch oven, heat oil over medium heat; cook garlic and Arctic Gardens vegetables, stirring occasionally, until softened, about 3 minutes.
Add pepper, turmeric, cumin, cinnamon, coriander and paprika (if using), ginger and saffron (if using); cook, stirring often, for 2 minutes.
Add water, red lentils, tomato paste, potatoes and tomatoes, breaking up tomatoes; bring to boil. Reduce heat, cover and simmer for 45 minutes .
Ladle into bowls. Serve dolloped with sour cream; sprinkle with parsley.
Additional information : Tip: For a smoother texture, puree 3 cups (750 mL) of the cooked soup until smooth, and then stir back into remainder of soup.
Nutrition Facts (per serving):
Calories: 220
Protein: 11 g
Fat: 5 g
Carbohydrate: 36 g
Fibre: 7 g
Sodium: 197 mg
Recipe ideas using this product