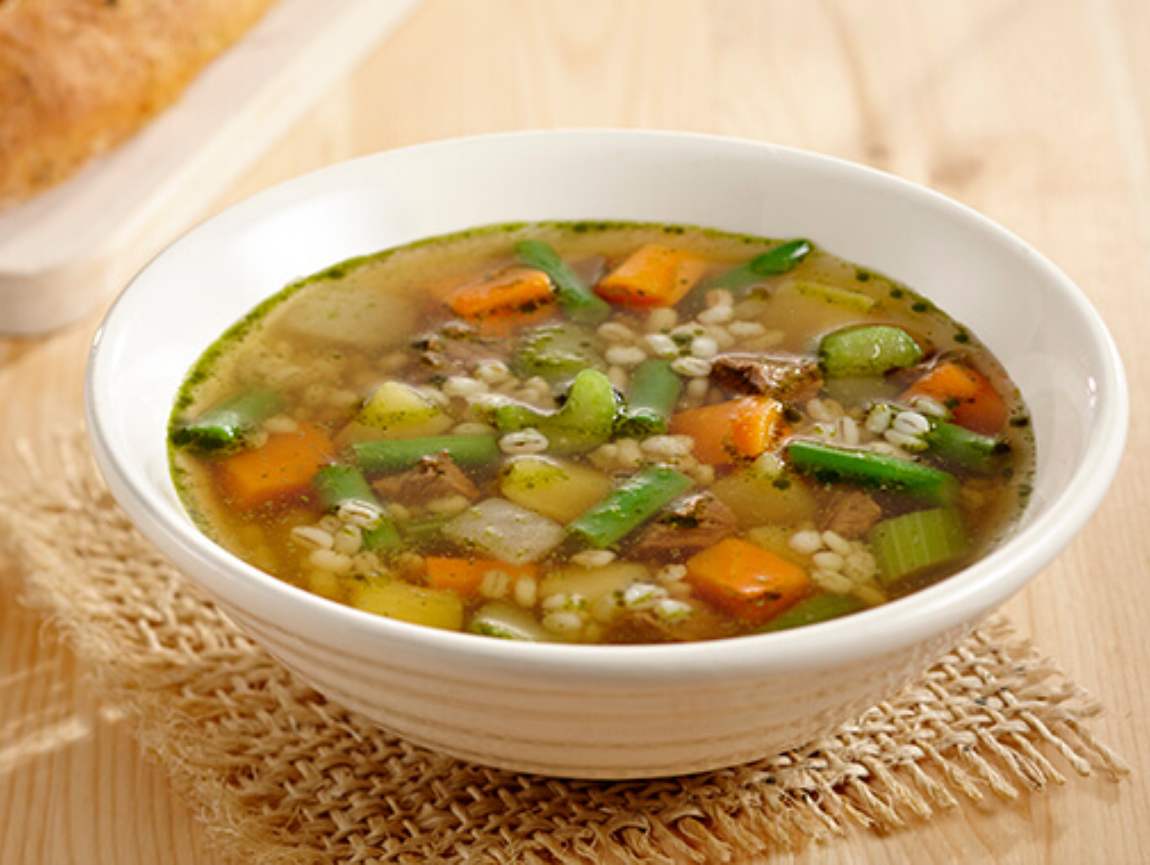 Ingredients
1 tbsp (15 ml) canola oil
1 lb (450 g) stewing beef, cubed
1 bag Arctic Gardens large-cut vegetables
4 cups (1 litre) beef stock
4 cups (1 litre) water
1/3 cup (80 ml) pearl barley
Salt and freshly ground pepper
Basil pesto
Preparation
1- In a large pot, heat oil on high and brown the beef cubes.
2- Add vegetables and cook for about 5 minutes or until thawed.
3- Pour the stock and water into the pot. Bring to a boil and add the barley. Season.
4- Lower the heat to medium-low and simmer, covered, for 45 minutes to 1 hour or until the meat is tender and the barley cooked.
5- Garnish the beef and barley soup a dollop of basil pesto. Serve with fresh, crusty bread.
Nutrition Facts (per serving):
Calories: 210
Protein: 23 g
Fat: 7 g
Carbohydrate: 14 g
Fibre: 3 g
Sodium: 320 mg
Recipe ideas using this product