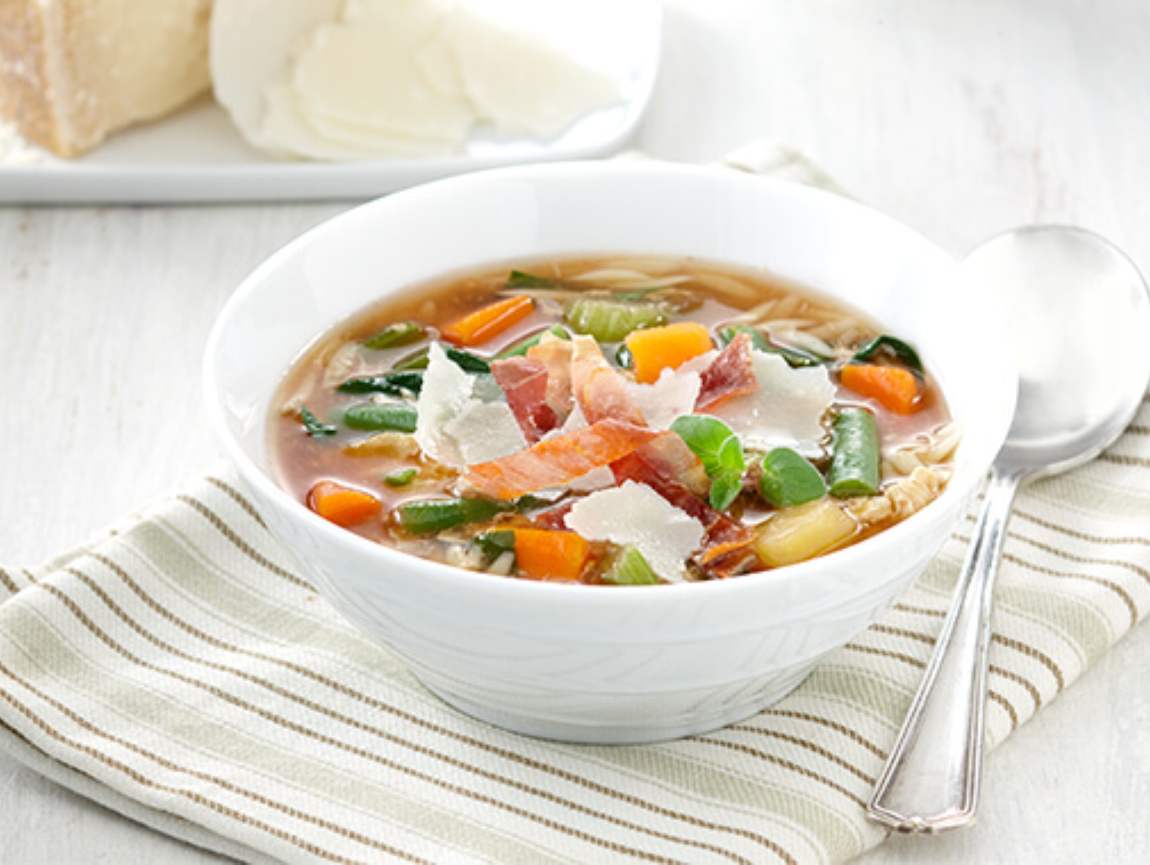 Ingredients
750 g (1 bag) Arctic Gardens Soup Vegetable mix
1 litre (4 cups) beef broth
1 chopped garlic glove
1 laurel leaf
5 chopped fresh origano leaves
125 ml (1/2 cup) tomato juice
250 ml (1 cup) pasta (Orzo or peperina)
60 ml (¼ cup) minced prosciutto
5 ml (1 tsp) olive oil
4 eggs
250 ml (1 cup) chopped baby spinach
250 ml (1 cup) parmesan shavings
Salt and pepper
Preparation
In a thick-bottomed saucepan, combine the vegetables, beef broth, garlic, laurel leaf, oregano and tomato juice.
Bring to a boil and let simmer for 20 to 30 minutes.
In another thick-bottomed saucepan, cook orzo . Drain, cool under cold water
In a small pan, cook the prociutto in olive oil until crispy. Reserve.
In a bowl, break the eggs and add to soup while beating vigorously.
Incorporer les épinards et l'orzo. Rectifier l'assaisonnement. Add the spinach and orzo. Ajust seasonning.
Serve with parmesan and prosciutto on top.
Nutrition Facts (per serving):
Calories: 90
Protein: 6 g
Fat: 2 g
Carbohydrate: 13 g
Fibre: 3 g
Sodium: 565 mg
Recipe ideas using this product