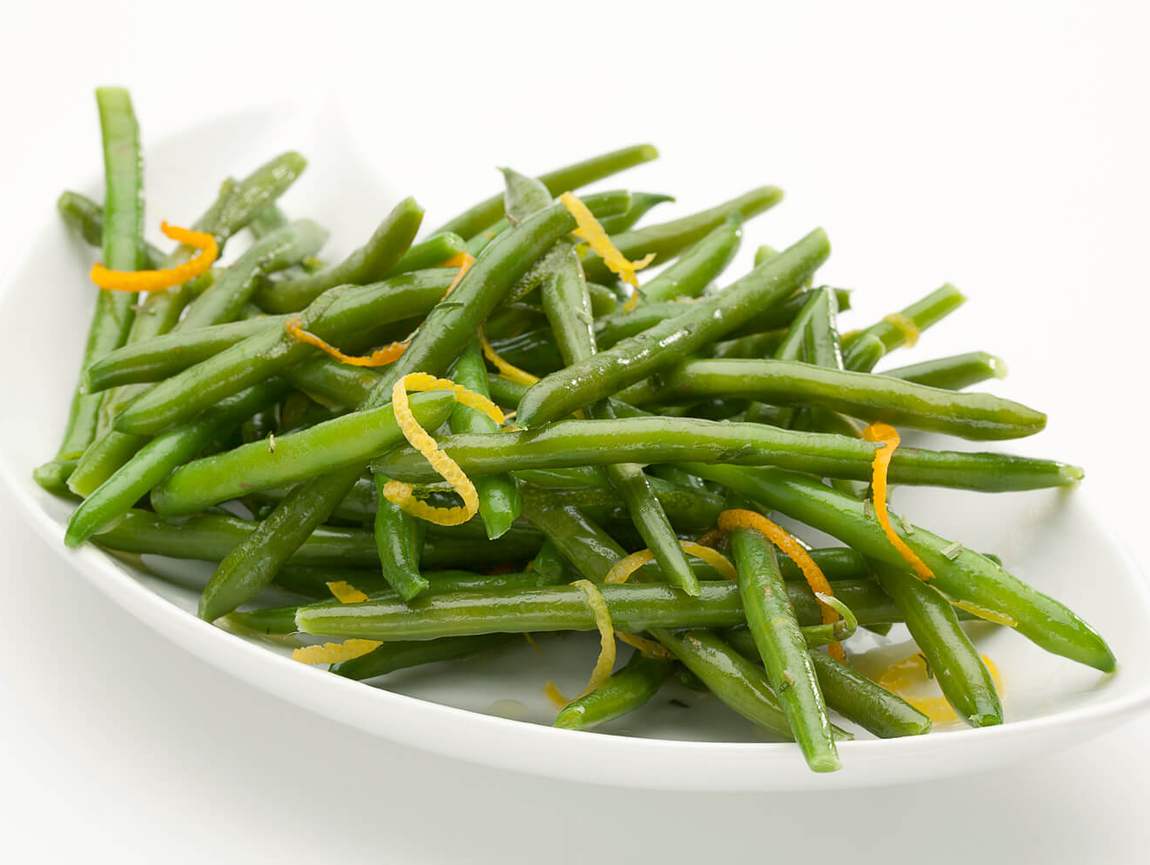 Ingredients
1/2 bag of Arctic Gardens extra fine beans
30 ml (2 tbsp.) olive oil
2 shallots chopped
1 clove garlic, finely chopped
10 ml (2 tsp.) lemon zest
30 ml (2 tbsp.) of fresh lemon juice
Salt and pepper to taste
15 ml (1 tbsp.) Fresh thyme
Preparation
In a large skillet, sauté the shallots and garlic in olive oil over medium heat 3 to 4 minutes.
Add beans, mix well, cover and cook for 6-8 minutes or until the beans are hot and crisp.
Add zest and lemon juice, stir and cook a few minutes.
Salt and pepper to taste. Add the thyme before serving.
Nutrition Facts (per serving):
Calories: 75
Protein: 1g
Fat: 6 g
Carbohydrate: 6 g
Fibre: 2 g
Sodium: 10 mg
Recipe ideas using this product