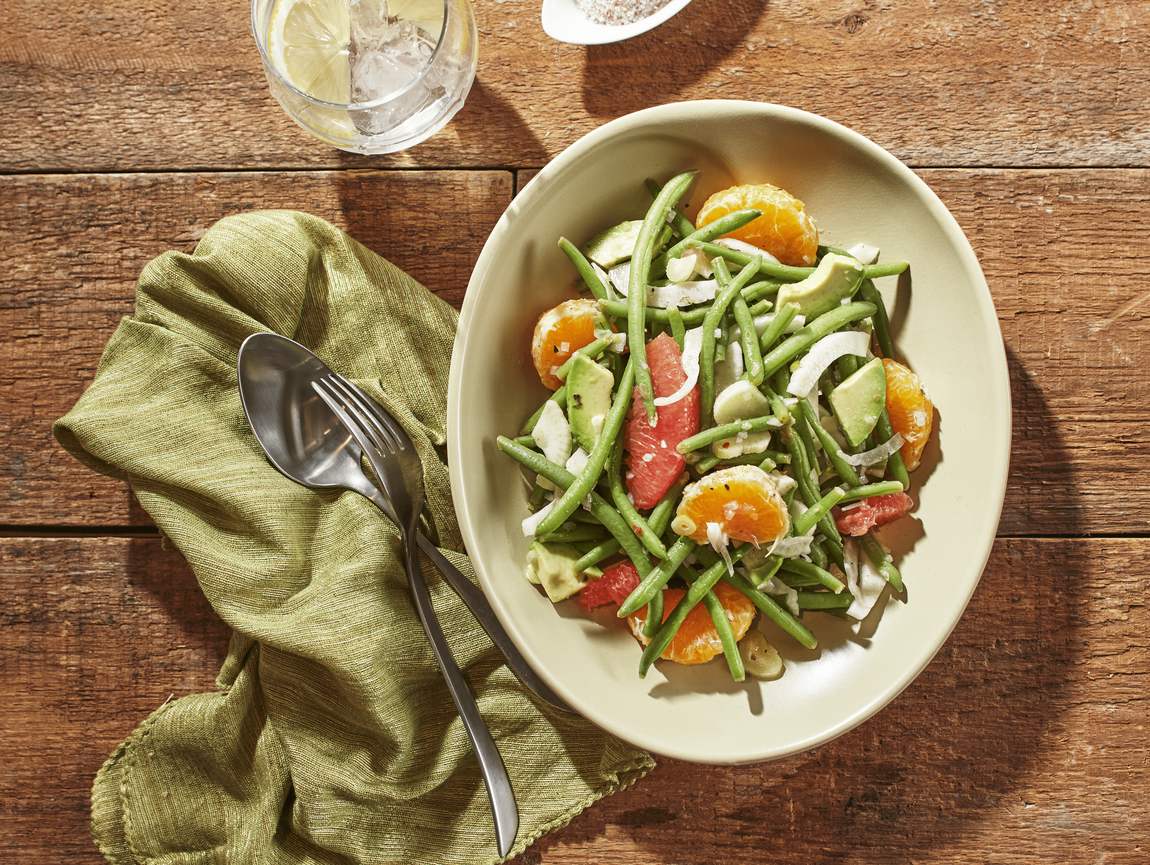 Ingredients
1 bag Arctic Gardens Extra-Fine Green Beans
30 mL (2 tbsp.) lemon juice
10 mL (2 tsp.) Dijon mustard
45 mL (3 tbsp.) canola oil
1 French shallot, finely chopped
5 mL (1 teaspoon) herbes de Provence or Italian herbs
500 mL (2 cups) fennel, finely chopped
1 pink grapefruit, cut into segments
2 clementines, peeled and separated into segments
Salt and freshly ground pepper
Spring mix lettuce to taste - optional
1 avocado, sliced
Preparation
In a saucepan, bring salted water to a boil and cook beans for 5 minutes.
Meanwhile, in a large bowl, whisk together lemon juice, mustard and oil. Add shallot and herbs.
Drain the beans and leave in the sieve or colander for 2 minutes before transferring them to the bowl.
Add fennel, grapefruit and clementines. Stir gently and season to taste.
Serve on lettuce if desired and garnish with avocado.

Recipe ideas using this product