Indian-style roasted chickpea tomato sheet pan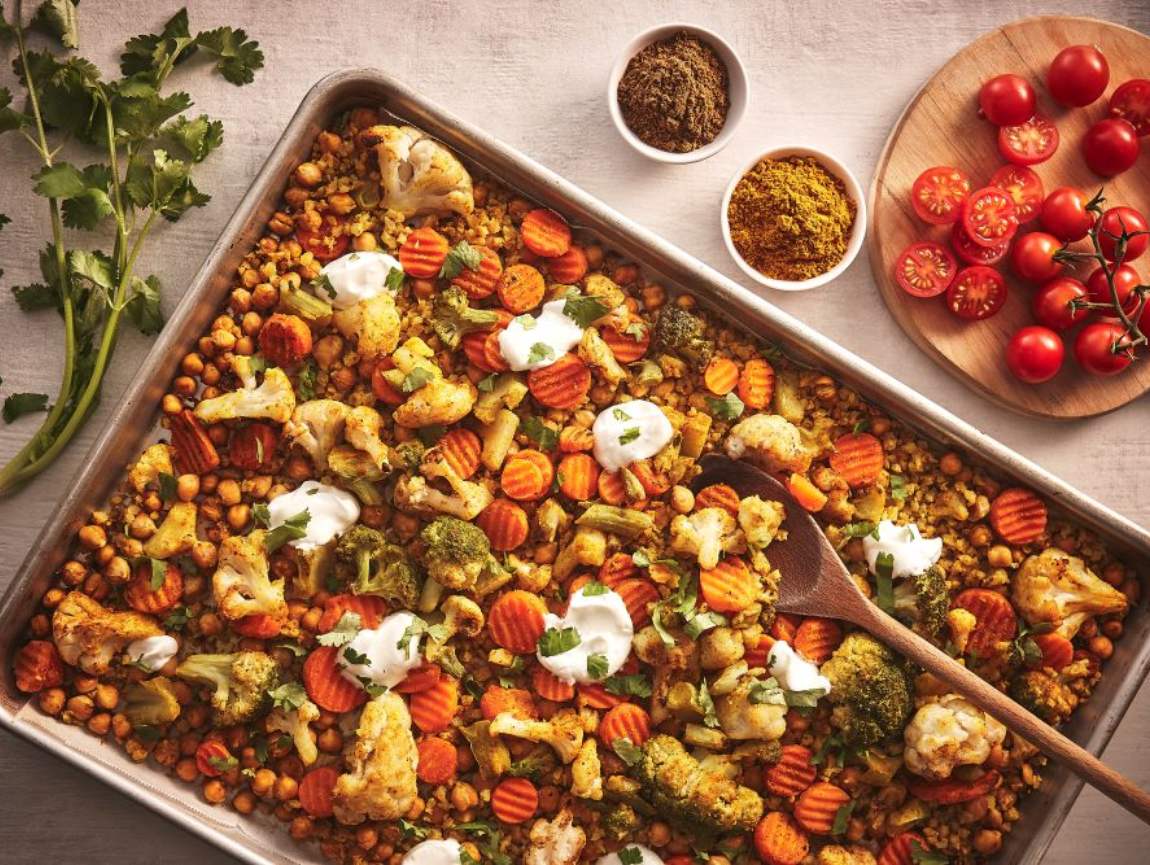 Preparation
Preheat oven to 500 oF (250 oC).
On a baking sheet lined with baking paper or parchment paper, coat the chickpeas and cauliflower rice with half the oil and spices. Season generously.
In a bowl, coat the California-style vegetables with the remaining oil and spices. Season and put on the riced cauliflower.
Bake for 25 to 30 minutes or until the veggies are well roasted. Stir halfway through cooking, leaving the large pieces of vegetables on top.
Divide the roasted vegetables and chickpeas between 4 bowls, add a quarter of the cherry tomatoes and cilantro to each and top with a spoonful of yogurt.
Recipe ideas using this product