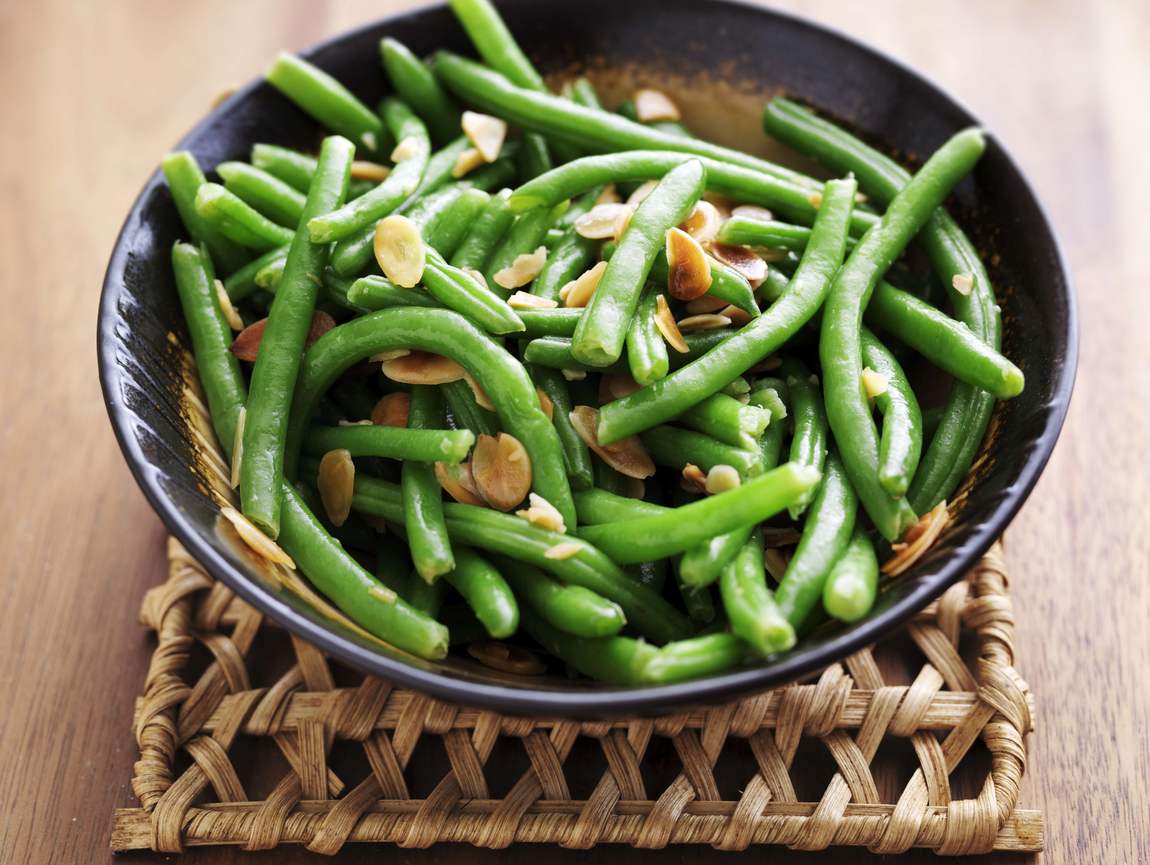 Preparation
Steam green beans following instructions on bag.
Meanwhile, in skillet, melt butter over medium heat; fry almonds until light brown, about 3 minutes. Add lemon juice and green beans; toss to coat.

Try this:
For the sweet tooth! Try adding 1/2 tsp (2 mL) brown sugar to butter while frying almonds.
For the heat lover! Add 1/2 tsp (2 mL) hot pepper flakes.
Nutrition Facts (per serving):
Calories: 140
Protein: 3 g
Fat: 11 g
Carbohydrate: 8 g
Fibre: 5 g
Sodium: 14 mg
Recipe ideas using this product