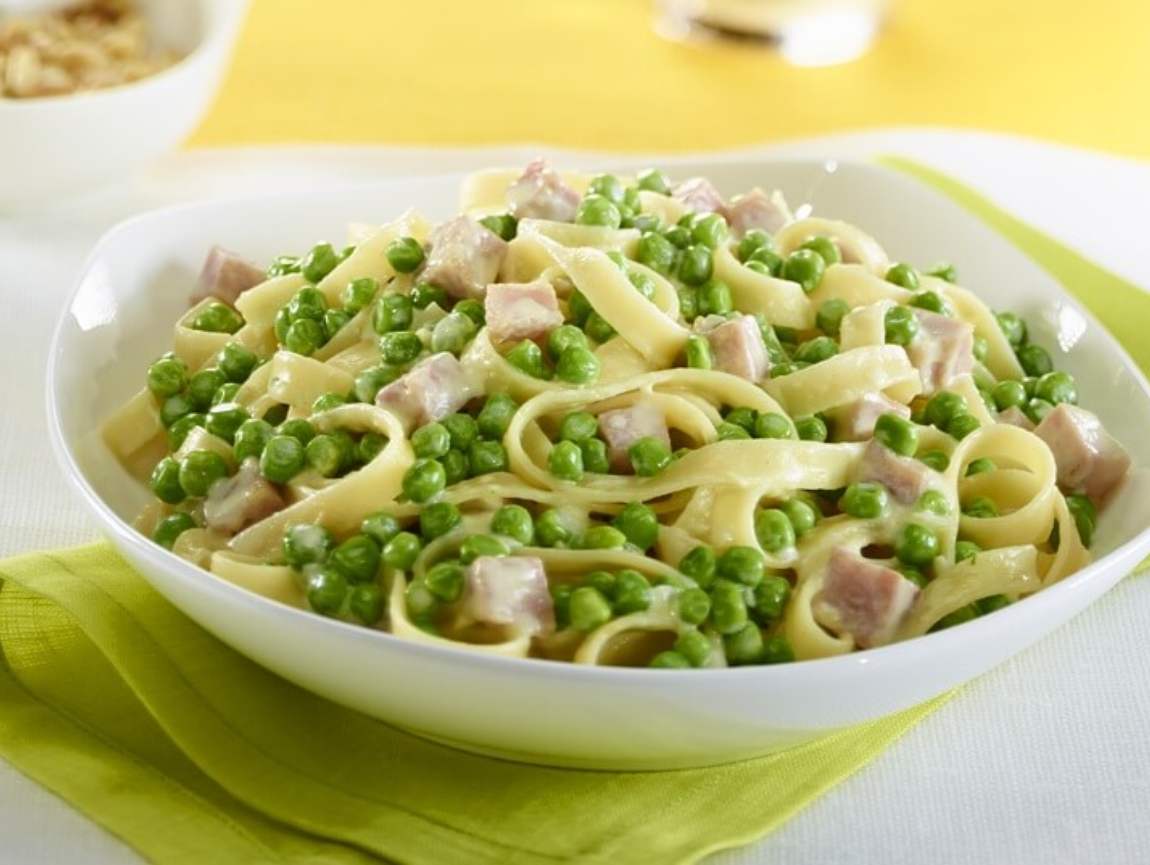 Ingredients
1 lb (450 g) fettuccine
2 tbsp (30 ml) butter
2 cloves of garlic, minced
¼ cup (60 ml) onion, finely chopped
2/3 lb (350 g) ham, cubed
¼ cup (60 ml) pine nuts
1/3 cup (80 ml) white wine or chicken stock
1 ½ cup (375 ml) cooking cream (15 or 35%)
½ cup (125 ml) grated parmesan
¼ cup (60 ml) fresh parsley, chopped
3 cups (1/3 bag) Arctic Gardens peas
Preparation
In a large pot, cook fettuccini according to the directions on the package.
In the meantime, in a large frying pan, melt 1 ½ tbsp (22 ml) of butter at medium-high heat and brown garlic, onion and cubes of ham for 5 minutes.
While they are browning, in a small pan, melt the remaining butter at medium-high heat and toast the pine nuts. Transfer to a plate and set aside.
In the large saucepan, deglaze with white wine until reduced by half.
Add the cream and bring to a boil.
Add the parmesan to the hot cream and stir to melt.
Add the peas and parsley and simmer until the pasta is finished cooking.
Drain the pasta quickly and return to the pan. Pour the sauce on top and stir to coat the pasta well.
Garnish with pine nuts and grated parmesan, if desired. Serve immediately.
Nutrition Facts (per serving):
Calories: 660
Protein: 30 g
Fat: 28 g
Carbohydrate: 73 g
Fibre: 7 g
Sodium: 1000 mg
Recipe ideas using this product